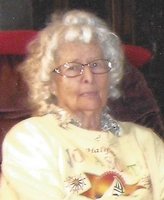 Helen Celeste King
89 of Herring Cove, passed away peacefully at Ivany Place, Northwood's Bedford Campus on Friday April 6, 2018 after a brief illness. Born in Halifax she was the daughter of the late Oliver and Helen (Kelly) Cormier. She attended St. Thomas Aquinas School and St. Patrick's High School before graduating from the Halifax Infirmary with her R.N. in 1950. Her nursing career included positions in Obstetrics at the Halifax Infirmary; the Camp Hill Hospital and as an instructor with Northwood as well as working for the Victorian Order of Nurses.
She enjoyed making teddy bears, a collection which exceeded 300; and the serenity of her home in Herring Cove appreciating her cats and dogs as well as the birds that frequented the backyard.
She is survived by her brother; Paul, Halifax. She was predeceased by her infant brother; John, husband; Jack King, her first husband; Bill Kelly and her only son; William Patrick Kelly.
A special thanks to the support provided by close friends Calvin and Colleen Avery and Gary and Sharon Skidmore, as well as the nurses and staff at Ivany Place, Bedford.
Arrangements are under the care of J. Albert Walker Funeral Home (2005) Ltd., 149 Herring Cove Road, Halifax. At her request there will be no visitation. A service of remembrance will be held on Wednesday April 18, 2018 at 11 AM from the J. Albert Walker Funeral Home Chapel. Interment will take place at St. Paul's Church Cemetery on June 7, 2018 at 11 a.m. In lieu of flowers, donations may be made to a charity of choice.