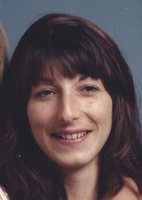 Tammy Pauline Mayo
50, Spryfield, passed away peacefully on Monday, January 1, 2018 in the QEII, VG Site. Born in Halifax, she was a daughter of Connie (Newell) and the late Cecil Mayo.
She is survived by her daughter, Janita; granddaughters, Serenity and Avianna King; sisters, Tina Mayo and Tricia (Rod) MacLennan; care giver, Johnny Thibeault.
Cremation has taken place under the care of J. Albert Walker Funeral Home (2005) Ltd. In keeping with the family's wishes, there will be no visitation. A celebration of Tammy's life will be held at a later date.