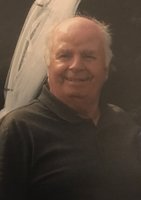 Albert David Gage
GAGE, Albert David- Age 75 of Spryfield. It is with heavy hearts that the family announces the unexpected passing of Albert Gage on Tuesday March 20, 2018 at the Halifax Infirmary surrounded by family. Born in Halifax in 1942, he was a son of the late William and Rachael Gage. Albert was employed as a long-haul truck driver with Farmers Dairy for 31 years before retiring in 2005. He enjoyed fishing, tinkering around, computer games, his love for the Montreal Canadians and his family. Albert is survived by his loving wife of 57 years Diane; daughter Tara (Jamie), Spryfield; his four sons Troy, Spryfield, Stephen (Marion), Harrietsfield, Rick (Christina), Spryfield and Jamie (Alberta);18 grandchildren, and 15 great-grandchildren; brothers, Ed (Yvonne) and Michael (Linda); sisters. Marie and Theresa (Sid). Albert was predeceased by his sisters Vi, Anita and Mae.
Arrangements are under the care of J. Albert Walker Funeral Home (2005) Ltd, 149 Herring Cove Road. Visitation will be Tuesday March 27, 2018, closed casket will be from 2-4 p.m. and an open casket will be from 6-8 p.m. Funeral mass will be held on Wednesday March 28, 2018 at 10:30 a.m. at St. Michael's Roman Catholic Church and interment at the Gate of Heaven Cemetery. In Lieu of flowers Donations may be made to the Heart and Stroke Foundation of Nova Scotia.
The family would like to thank the staff and doctors at the Halifax Infirmary Cardiac Unit for all of their help and care during his stay there.
Come to me
God saw he was getting tired
And a cure was not to be.
So he put his arms around him
And whispered, "Come with me."

With tearful eyes we watched him suffer
And saw him fade away.
Although we loved him dearly,
We could not make him stay.

A golden heart stopped beating,
Hard working hands to rest.
God broke our hearts to prove to us
He only takes the best.
We will love and miss you always.