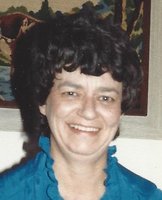 Janet Maureen McGrath (Reyno)
Halifax, passed away peacefully April 24, 2019 at the Halifax Infirmary, QEII. Born in Louisbourg, Cape Breton on January 15, 1940, she was the daughter of the late Edward and Irene (Gorman) Reyno.
Janet will be greatly missed by her children; Kevin (Angie) McGrath, Paula (Rod) Glencross, and Kathleen (Marty) Adair; grandchildren, Eric, Jaclyn, Alicia, Melissa and Nadine. She is survived also by brother John (Edie) Reyno, Arizona U.S.A.; sister, Dail (John) McIsaac, BC.
Visitation will be held at J. Albert Walker Funeral Home (2005) Ltd., 149 Herring Cove Rd. on Monday April 29, 6-8 p.m. Funeral Service to be celebrated Tuesday April 30 at 10 am from the chapel, followed by reception. Private interment in Gate of Heaven Cemetery Lower Sackville. Memorial donations may be made to a charity of choice.
Heartfelt thanks to the hospital staff of 8.1 of the Halifax Infirmary for the excellent care they provided for Janet. Also, special thanks to the wonderful neighbors for your kindness and generosity to our mother over the years.