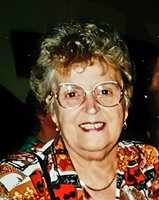 Eride Fibiana Bonomo
Age 91, Halifax, passed away peacefully at Northwood Care on May 14, 2020. Born in Asiago, Italy in 1928, she was the daughter of the late Giacomo and Domenica (Rigoni) Costa.
Eride grew up on a farm in the Italian Alps and often talked about how she enjoyed life growing up there with family and friends of Contrada Busa. She worked on her father's farm until she married Renzo Bonomo and sailed on the ship Saturnia, immigrating through Pier 21 to begin her life in Canada. She always had a beautiful flower garden, was a great cook, baked the best bread and Italian dishes with polenta.
In 1978 she began working at the V.G. Hospital laundry dept. where she retired after 15 years, you would hear her say how much she enjoyed her years working there and met many friends. She was a member of the Italo-Canadian Culture Association. Eride was full of life and enjoyed spending time with family, friends and her great long time neighbors, Winnie and George Joudrey, Hilda and Willie Bourgeois.
She was a fine lady who had a great love for her family, husband, and raised three children and laughed with her grandchildren whom she loved dearly. Even though in later years the dementia progressed, she always remained her good natured self. At Northwood, she had friends and her eyes would light up to see visits from family, long time friend, Maria Macorig and son Enzo who would regularly visit bringing espresso coffee and treats. Eride had great faith in God and prayed the rosary every night at bedtime.
She was predeceased by her loving husband of 59 years, Renzo; sister, Olga Ghidini; brothers, Lino and Cesare Costa. She is survived by sons; Agostino Bonomo, Michael Bonomo (Carrie); daughter, Vivian (Read) Allen; grandchildren, Stephanie Spearns, Sean Spearns (Kelsey), Colleen Spearns (Liam), Emma (Ryan) MacKintosh, Katelyn, Shaylin and Michael Bonomo, Ann Marie (Charles) Pfinder, Imbert (Kellie) Allen; great grandchildren; Sophie and Lucas MacKintosh, Geneva and Dawson Allen; sister in law, Wanda Bonomo; nephews Nereo and Andrea Bonomo, along with many more nieces and nephews.
The family would like to express their gratitude to the staff at 7 Centre Northwood Halifax, who loved Eride by showing their care, compassion and dedication. Thank you to all the staff who cared for Mamma during her stay.
Cremation has taken place under the care of J. Albert Walker Funeral Home (2005) Ltd. Due to Covid-19 restrictions a Roman Catholic Mass and interment will take place at a later date. Donations can be made to the Alzheimer's Society of Nova Scotia.
Rest in peace Mamma e Nonna, we love you forever. Resta in pace, ti vogliamo bene.