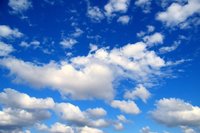 Joseph Eugene "Geno" Grandy
Age 61, of Halifax passed away unexpectedly March 15, 2021 in the QEII from cancer. He is a son of the late Eugene and Mary (Fitzgerald) Schmeisser-Grandy.
He is survived by his wife, Stella; and beloved daughter, Katie; brothers, Jim, Paul and Lloyd; sisters, Cecilia, Marion, Susan and Georgina; as well as numerous extended family. He was predeceased by his son, Joseph; brothers, Jack, Billy and Tom; in-laws, George and Kay Leaman; brother-in-law, Cyril; and niece, Tammy.
He is a retired Halifax longshoreman, working for over 35 years. Eugene had a great sense of humour and loved the simple life, being home with family, golf, nascar, his ride-on mower, herbs, his kitty cats, and cheering on the Montreal Canadians with his son by his side. With the loss of his son Joseph went a piece of his heart and life was never the same.
Due to Covid, only 50 people permitted at the funeral home, but 150 are permitted at the gravesite.
All are welcome to an outdoor gathering afterwards at 21 Green Acres Road.
Arrangements are under the care of J. Albert Walker Funeral Home (2005) Ltd. A small service will take place on Monday, March 22, 2021 at 2 p.m., in the funeral home chapel, followed by committal at Fairview Lawn Cemetery. In lieu of flowers, donations may be made to the Muscular Dystrophy Association.