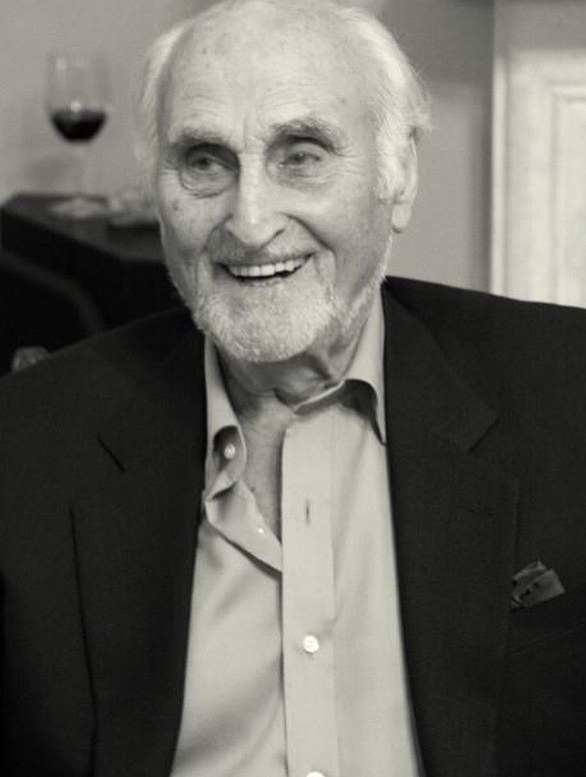 Joseph Edward "Ed" Maylin
Age 99, of Halifax. It is with heavy hearts that the family announces the passing of Ed on April 14, 2021 in the QEII hospital just 6 weeks shy of his 100th birthday. He was the son of the late Joseph and Elizabeth (Collins) Maylin and was born in London England and raised in Bedfordshire.
He joined the military to fight in WW2 and drove an armoured car for the Queen's Bays 2nd Dragoon Guards and fought in the desert in Africa and in Italy. He was wounded in Italy and after a lengthy recovery in England, he taught tank warfare for the remainder of the war.
In 1957 Ed and his family emigrated to Toronto, Canada where he worked for 30 years and spent many a weekend relaxing in the cottage he built in Wilberforce, Ontario before following his daughters to Nova Scotia.
He is survived by his daughters, Jane and Susan; grandchildren, Zavin (Ana) Nazaretian and Maxine (Doug) Nazaretian; great grandchildren, Armené, Ani, Haig, Cooper and Will; and many nieces and nephews. He was predeceased first by his loving wife Carol (Wright) Maylin and later by his beloved companion, Eva Hirvonen. He was the last of his familiy's generation having been predeceased by 10 brothers and sisters.
Ed loved fishing, all the dogs in his life, good scotch, large bowls of ice-cream and morning walks in Point Pleasant Park. He also loved to chat and make people laugh.
The family wishes to thank the staff of 7.4 of the QEII Halifax Infirmary. Arrangements have been entrusted to J. Albert Walker Funeral Home. As per his wishes, there will be no service at this time. Interment is to take place next to his wife at Arbor Memorial: Glendale Memorial Gardens in Etobicoke, Ontario. A celebration of life will take place at a later date when friends and family can once again travel to Nova Scotia to join in.