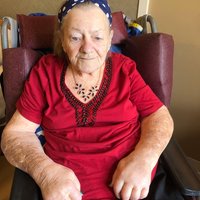 Elsie May Rogers
Age 86, Bedford, passed away June 7, 2021 at Ivany Place Northwood Care. Born in Halifax, she was a daughter of the late Robert and Marion (Tulley) Thomas.
She is survived by sons' Danny (Mary), Halifax; Edward "Eddie", Whites Lake; William "Bill", Medicine Hatt, AB; Armand (Caitlin) and James "Jimmy", both of Ottawa, ON; daughter, Darlene Rogers (Finton "Phil"); sister, Faye Strickland (Hayward), Dartmouth; brother, Stephen Thomas, Sackville and a large number of grandchildren and great grandchildren.. She was predeceased by her husband, Ronald; sister, Esther Hoeg and brothers, Kenny, Ernie and Bobby.
Arrangements are under the care of J. Albert Walker Funeral Home (2005) Ltd.