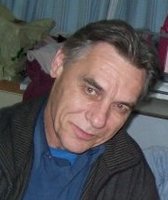 Edward David "Eddie" Rogers
Age 71, passed away June 9th 2021, at the V.G Site QE II. Born in Halifax on December 25th 1949, he was the eldest son born to the late Ronald "Buddy" Rogers & Elsie (Thomas) Rogers.
He is survived by his son, Wesley Rogers of Enfield, daughter, Jacqueline Rogers of Dartmouth; grandchildren, Tyler, Hope, Lita, Xander, Serenity and Jackson; sister, Darlene Rogers (Phil) of Upper Sackville, brothers, James "Jimmy" and Armand (Cailin) of Ottawa Ontario, William "Billy" of Medicine Hatt Alberta, Danny (Mary) of Halifax, and many nieces and nephews.
Arrangements are under the care of J. Albert Walker Funeral Home (2005) Ltd. The funeral takes place at 1pm Friday June 18th 2021, at the Gate Of Heaven Cemetery in Lower Sackville. The Celebration of Life takes place the following day Saturday June 19th 2021 in Enfield from 12-4.