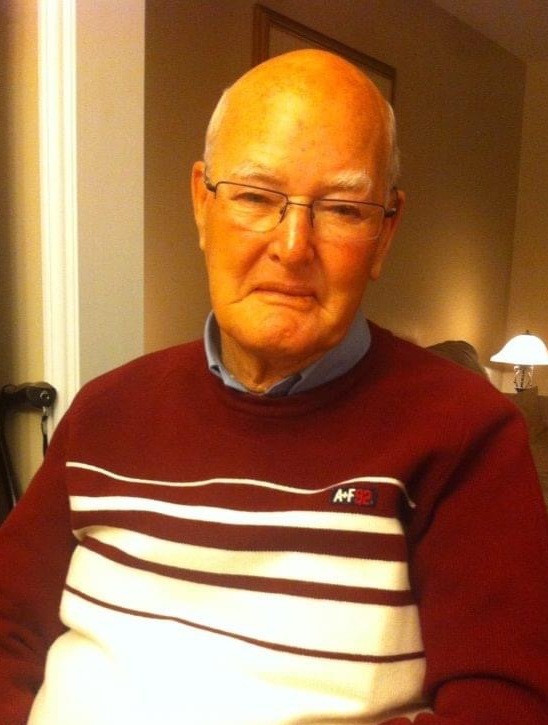 Harry James Dunnington
It is with great sadness that we, the family, announce the passing of Harry Dunnington at the VG Hospital in Halifax on January 23, 2022, at the age of 90.
Harry was a loving father to Denise Balcom (Douglas), Donna Dunnington. Grandchildren Shaylene Izzard (Joey), Shayna MacLean and Chandler Dunnington. Great-grandchildren Elizabeth, Joseph, Jack and Maeve. He was the brother of Jessie, Arthur, George, his twin Harold, Donald and Dorothy.
Born in Niagara Falls, Ontario he was the son of the Late George and Beatrice Dunnington. As well as his parents Harry was predeceased by his wife of 57 years, Joan.
Harry loved his family dearly always inquiring about their well being during our conversations. Harry will be fondly remembered by family and friends to always being ready to play a good game of poker and washer toss!
Cremation has taken place under the direction of J.Albert Walkers Funeral Home and a family private graveside service will be held.
Donation in his memory can be made to the MS Society or to any other charity of one's choice. Condolences and memories can be shared under the 'Tribute Wall' located in the sidebar.