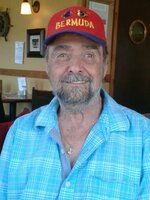 David Lloyd Prime
Prime, David Lloyd, of Darmouth (formerly of Freeport).
It is with great sadness that we, the family, announce that, surrounded by his sister and niece, that David passed away at the Admiral Long Term Care Facility on March 10, 2022. Born in Central Grove, Digby County, on June 14, 1943, he was the son of the late Lloyd and Rosetta (Titus) Prime.
David was a survivor from birth. On the day he was born, he weighed a mere 1.5 lbs! He was kept warm in a shoebox on the oven door (which acted as a makeshift incubator). In life, he was a long time fisherman with his father and brother. He had a passion for watching wrestling and supporting the sport. He also loved classic country music, especially Loretta Lynn and George Jones. He had a love for animals, especially his dog Bambi. He enjoyed his 4-wheeler, socializing, laughing and going out to eat.
David was well loved by his whole family and was a sweet, innocent and kind soul.
Surviving are his brother Lindsay (Heather); sister Rhonda Prime-Townsend (John); several nieces, one nephew and many cousins.
Aside from his parents, David was predeceased by his sister Marilyn Comeau.
A private family gathering will be held at a later date.
Donations in David's memory may be made to a charity of choice.
Online condolences: www.walkerfh.com