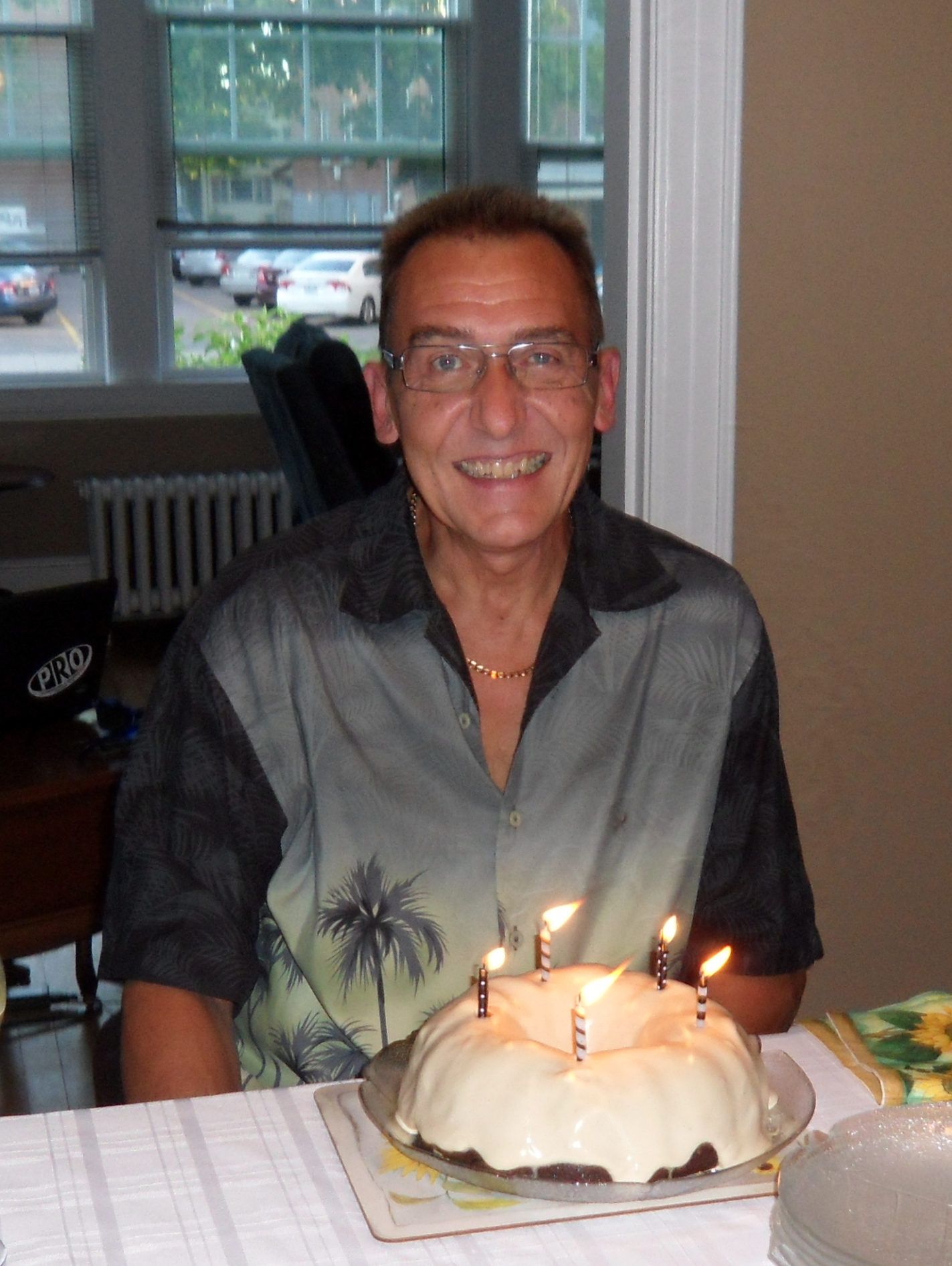 Larry Wayne Covey
65, Lower Sackville, NS. It is with great sadness that we announce the passing of Larry Wayne Covey, on Sunday, March 13, 2022 at the Victoria General Hospital . Born in Halifax, Larry was a son of the late Gordon and Virginia "Ginny" (Baker) Covey.
Throughout his life, "The Cove" worked for Nova Scotia Power and most recently with the Steele Auto Group, from where he retired as the quality controller. Larry met the love of his life over 4 decades ago, and was married to Kathy for 39 happy years. She was his world. He loved Nascar. He and Kathy had a couple of opportunities to see the races, including one in Bristol with his brother Jim, and his wife Diane. He loved baseball, especially the Blue Jays, who he went to see at the Skydome. He loved Cuba. He had an affection for the Cuban people. He was secretly a Green Bay Packers fan, a hobby sparked by his brother-in-law, Doug. Larry had many passions, including music, spending time at home, doing cross word puzzles, feeding the birds, working on his property meticulously, known for his awesome pumpkin cravings, and the sun. He had a quick wit, a fantastic sense of humour, and truly appreciated a good joke. He will fondly be remembered for being a welcoming soul, always wanting to put others at ease. He was kind and tender hearted. Loni, Darren, Devin and Matt will miss their "cool uncle", as he was a snappy dresser, a bit of a fashion statement, and a man who loved his jewelry. Bi-annual trips to the Valley with Kathy, Doug and Joanne were always important to Larry. He will be missed and fondly remembered by all who knew and loved him. Larry is survived by his loving wife, Kathy (Grant), his brother, Jim (Diane), a sister, Brenda Beazley (Walter), brother-in-law, Doug Grant (Joanne Gaudet), as well as his nieces and nephews. He was predeceased by his parents and his in-laws, Robert and Lois Grant.
Cremation has taken place under the care of J. Albert Walker Funeral Home (2005) Ltd. At this time there will be no visitation or service. A private friends and family gathering will take place at a later date. In lieu of flowers, donations in memory of Larry may be made to the Canadian Cancer Society.