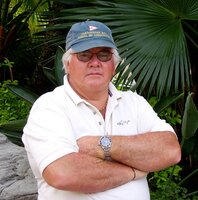 David Patrick Flemming
David Patrick Flemming
March 17th, 1945 – June 20th, 2022
The day before summer solstice and just after Fathers Day, at age 77, David passed away accompanied by his wife and son in the QEII Emergency Room, from cardiac arrest complications.
He was a great guy, the kind of man people admired and wanted to emulate. He was smart, kind, funny, successful, and cherished his wife and children. The most important thing to him was his immediate family. His sudden death has certainly caused a difficult emotional time for them.
He lived much of his life in Nova Scotia (Ketch Harbour, Halifax, Saint Margarets Bay), and he focused his time on his beloved wife Alberta (nee Henneberry) and raising his children Jonathan and Heather Flemming.
David was born to Stanley and Anne Flemming in Ketch Harbour, NS. By order of age, his siblings include Carol Fiander, Norman Flemming, Patricia (Keith) Helpard, and Sara Flemming.
He is survived by Alberta, Jonathan, Heather, and his siblings. He is preceded by his parents.
At a young age, David and his siblings had the unique opportunity of growing up at the Chebucto Head lighthouse, where their father was the last lighthouse keeper for 44 years before it went automated. David and his brother Norman would catch fresh haddock basically in their back yard.
In school, David met Alberta and gained her heart by trading his lobster sandwiches for brownies at lunchtime. In high school he joined Judo training at the Stadacona military base. He competed in, and won many tournaments at provincial level, and continued practicing while living and studying Engineering Technology in Toronto, ON.
David started his career in technical work on a survey ship, mapping the coastline of Newfoundland. He then worked a few years with the Imperial Oil refinery, in Dartmouth, NS. Then he landed a longer-term role in telecommunication project management and financial forecasting for MT&T (now Bell Aliant). He made many life-long friends there and found joy in off-road motorcycling with a group of colleagues.
His team at MT&T was made redundant in 1977, at which point he and Alberta pivoted and became entrepreneurs, including running several restaurants, as well as residential construction and renovation projects. David and Alberta built their present home together in 1988.
Having grown up on the ocean, David was a scuba-diver an avid sailor. He and Alberta both sailed and studied navigation together and would take Jonathan and Heather (and their dogs) on multi-day sailing trips around Halifax and the south shore. David completed several long-distance sailboat deliveries along the New England Coast and throughout the Maritime Provinces, and even included Heather on some of these voyages. He did some wooden boat building projects as well.
At age 55 he sold the last restaurant and retired. He went on to enjoy more sailing and traveling.
He was great at pointing out the light side of life and brought happiness to others with his witty humour and easy-going attitude. David was accomplished yet modest, and was a strong, loving, and intelligent man. He relished spending time with family and close friends, discussing ideas, sharing stories, and having a laugh.
He will be fondly remembered and profoundly missed.
Donations may be made under "David P. Flemming" to the Saint James United Church memorial fund in Sambro, Nova Scotia.
A memorial service will be held on Saturday, July 2nd, 2022, at 2pm in the Saint James United Church, in Sambro, Nova Scotia. Please note this is a shared memorial service to also include Rev. Jeanne Henneberry (recently deceased mother to Alberta Flemming).