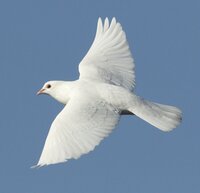 Leslie Murray Josey
Josey, Leslie Murray – Age 76, Halifax, Nova Scotia, decided to move on to my eternal home as cancer left no choice on September 15, 2022.
Born at Watt Section, Nova Scotia, April 28, 1946, the fourth child to Murray and Margaret (Lowe) Josey.
What's forgotten is lost forever in the wood box of your memory. Let me be a chip, life is about the friends you make along the path.
I lived an adventurous life filled with love and lost loves. Love in the past is only a memory. Love in the future is only a fantasy. True love lives in the here and now. Of all my adventures I have realized that there is no path to happiness; true Happiness is the Path.
I lived life, felt down, saw sunset glow, loved and was loved. Life is uncertain, death is certain. When you can accept this truth you will live a more full filled life.
The best things in life are the people we love, the place we've been and the memories we made along the way.
The wind cannot overturn a mountain. Temptation cannot touch the man who is awake, strong and humble, who masters himself and minds the law.
Online condolences: www.walkerfh.com