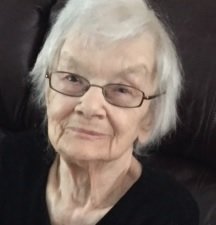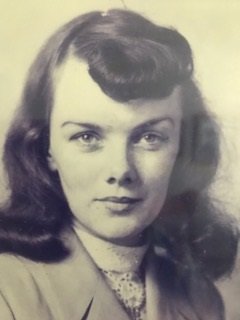 Obituary of Mary Freda Mason
of Halifax, 1931-2018, Our hearts are broken at the loss of our mother Mary. She was a grandmother, great grandmother, sister, aunt and a friend to many. Mom, Mary endured an eight week battle with cancer and during that time her roster was full of visitors, family and friends who spent time talking telling stories and having much laughter until the end.
Mom was born Mary Freda Doucette in Charlottetown, Prince Edward Island in 1931. She was predeceased by her husband Harold Mason; parents, Cecilia (Doucette) and Gerald Doucette; brothers, Donald, Allan and Delbert; sisters-in-law, Carol Doucette and Doris Doucette and brother-in-law, Tom Goodwin. Mom often called Mother Mary, will be missed by her loving children Karen (Larry) Clement, Janice (Tim) Ainsworth, and Michael (Janice Parsons) ; five granddaughters; sisters, Betty Dewolfe (Ansel), Theresa Goodwin (Tom), brothers, Raymond (Monique), Lester (Eileen), and David (Carla). Also she will so missed by her many nieces and nephews who were her "adopted" children.
Mom was a character who loved to tell stories, some were of the past and others were current with added "twists" as she liked to make sure you were paying attention. Mom was a phenomenal baker who got such joy by giving all of it to those she loved and knew would enjoy. Mom kept her mind sharp playing cards and solving the Lexicons every week in the Chronicle Herald. Mom spent her working years co-managing a family business with our father Harold Mason. Together they were an inseparable team at work, at home and entertaining their friends and family. When my father was ill for years my mother held his hand every night until he fell asleep. Special Thanks to QEII, 7A Palliative Care nurses who attended to Mom for many weeks.
Arrangements have been made with J. Albert Walker Funeral Home (2005) Ltd. 149 Herring Cove Rd. where a Service for Mary Mason at 10:30 am Saturday June 16, 2018, followed by a Celebration of Life reception at 11:30 am in the same location. Donations in lieu of flowers can be made to the Canadian Cancer Society.