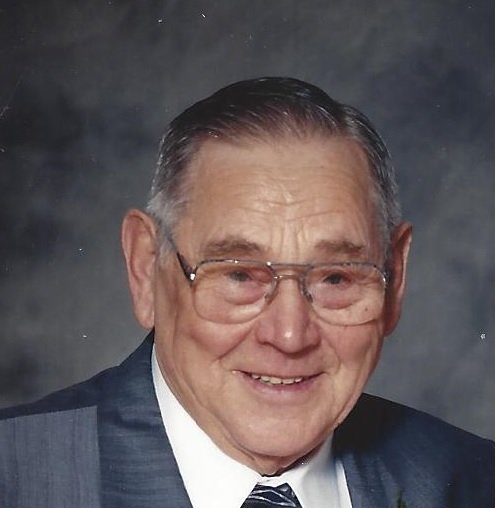 Obituary of Donald Brushett
Age 96, Halifax, born December 30, 1922 in Burin, Newfoundland. It is with great sadness that we announce the passing of a dear father on January 12, 2019. The youngest son of the late William and Harriet (Riggs).
Donald served 3 years in the Royal Canadian Army during WWII in England and Holland. He was a devoted member of Emmanuel Anglican Church, Spryfield where he served as Warden for a number of years. A member of the IOOF, Granite Lodge 158, Duke of Kent Mason 121, a member of the Royal Canadian Legion, Spryfield Branch 152. He enjoyed his family, walks and a good game of pool. He is survived by daughters, Brenda (Rodney) Kirby, Donna (Dennis) Lambert, Dorcas (Randy) Baltzer and Angela (Richard) Smith; grandchildren, Scott, Craig, Kimberley, Jennifer, William, Steven, Adam, and Alexander; great grandchildren, Callan, Kyle, Juliana, Rocco, Enzo, Victoria, Lauren, Aria and DJ; great great grandson, Jaxon. He was predeceased by his beloved wife of 64 years Caroline (Beazley); son William in infancy; siblings, Leonard, Douglas, George, Jessie, Edith Mary, Helena, Evelyn and Vickey.
Arrangements are under the care of J. Albert Walker Funeral Home (2005) Ltd. 149 Herring Cove Rd. where visitation will be held Wednesday, January 16, from 6-9pm, with Legion Service from 6-6:30 pm. Celebration of life will be held Thursday, January 17, at 1 p.m. from Emmanuel Anglican Church 322 Herring Cove Rd. Reception to follow. Interment will be in Emmanuel Anglican Cemetery at a later date. In lieu of flowers donations may be made to Emmanuel Anglican Church General Fund.
We The family would like to thank the staff of Camphill Veterans Memorial Building for their care shown to Donald.