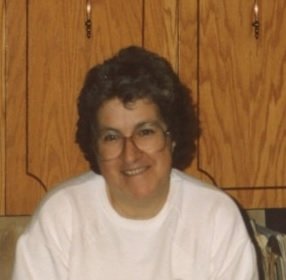 Obituary of Marie Burns
Age 80, Portuguese Cove, passed away February 21, 2021 at Parkstone Enhanced Care. Born in Cheticamp, she was a daughter of the late Hubert and Mary (Poirier) LeBlanc.
Marie was strong in her faith attending St. Anne's and St. Peter's Churches. She loved working in her flower beds and gardens and her trips to Cape Breton.
Marie will be dearly missed by her husband, Alex Burns, her sons, John and Eugene (Helen Gilbert), whom she adored; brothers, Jimmy (Linda), Leonard (Annette) and Joseph; sisters, Lillian LeForte, Rose Larade (Peter), Mary McPhee (Cletus), Cecile St. Jean (Armand), Pauline Johnson (Guy), Marie Agnes Gauthier (Robert), Stella LaBlanc, Geraldine LeBlanc and Jeannine LeBlanc; her adored grandson, Eugene Jr.; step granddaughter, Cynthia MacDonald; step great granddaughter, Brendalee MacDonald and numerous nieces and nephews. She was predeceased by brothers, Joseph, Lawrence, Leonard and Patrick; sisters, Evelyn Jordan and Helen Aucoin.
Arrangements are under the care of J. Albert Walker Funeral Home (2005) Ltd. A private family service will take place on Monday March 1 at 11am from Stella Maris Parish St. Michaels Ave. To register for attendance to the service visit www.stellamaris.com. Masks are mandatory. Live streaming at youtube channel Parish Stella and Stella Maris Facebook Page.