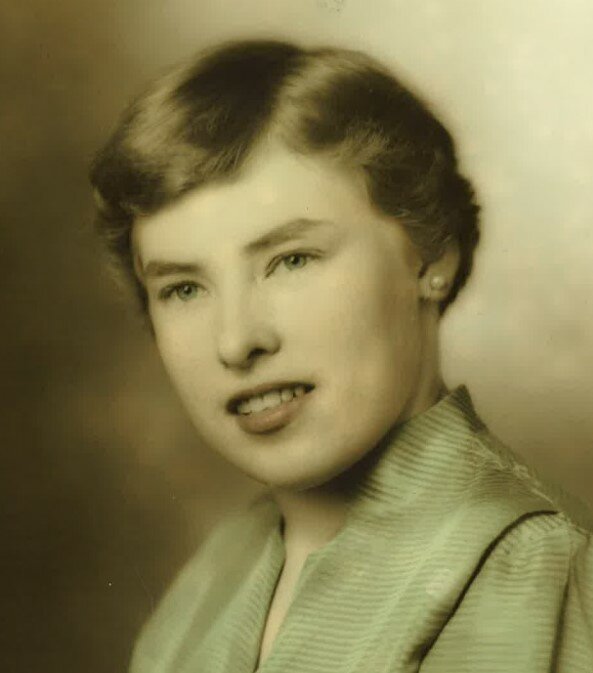 Obituary of Erna Elizabeth Gray
86, Halifax, formerly of Sambro, NS, passed away peacefully with her dedicated and beloved son by her side on Thursday, December 2, 2021 at the Halifax Infirmary, Halifax, NS. Born in Sambro, she was a daughter of the late Joseph and Maude (Smith) Findley. In her youth, Erna had worked for Simpsons, and as a waitress at Pine Hill Hall. She met the love of her life, Vernon, at a very young age, to whom she was happily married until his passing in 1989. Erna was a very social lady, who enjoyed cards, Bingo, and dancing. She loved to spend time with her friends, especially at Halloween, her favorite day of the year. Erna was a dedicated wife and mother, and family meant everything to her. Erna will be remembered for being a lady. She is survived by her loving son, Kevin, a sister, Doreen "Emily" Findley (Leslie), as well as numerous cousins, nieces and nephews, great-nieces, great-nephews, and great-great-nieces and nephews. She will also be sadly missed by her closest friends, Gale, Theresa and Vivian. Erna was predeceased by her husband, Vernon Wilbert Gray, her parents, a beloved granddaughter, Donna Sharmaine (Gray) Ward, a sister, Anita Molly Kelly, and brothers, Ivan, Brenton and Bernard. . Special thanks to our amazing neighbours for all their support for Mum and I, especially Tieneke. A special thankyou to Sonya for all her support and care for mum in her last months of her journey.
Cremation has taken place. Funeral Service will be held on Wednesday, December 8th, 2021 at 1 PM from J. Albert Walker Funeral Home Chapel, 149 Herring Cove Road, Halifax. Burial will take place at St. James' United Church Cemetery, Sambro, NS. Proof of vaccination with government issued identification and masks are mandatory for both the service and burial. In lieu of flowers, donations in memory of Erna may be sent to Big Brothers Big Sisters, Liver Foundation or to St. James' United Church, Sambro, NS.
"Love you, Mum"