Recommend John's obituary to your friends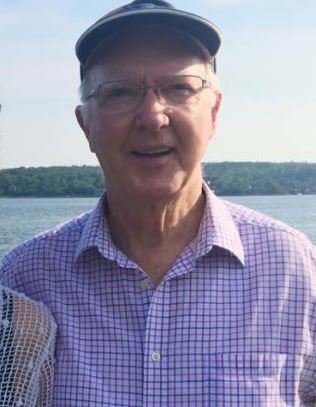 Obituary of John Robert Gillis
Age 84, Halifax, passed away peacefully July 11, 2020, at the Halifax Infirmary. Born in Loch Ban, Inverness County, he was a son of the late Dan and Catherine (MacLellan) Gillis.
He is survived by his loving wife, Janette (Campbell); daughters, Cheryl Kimber (Darrin), Carla Gillis (Paul), Lynette Gillis (Graham); sister Kaye Elliott; grandchildren Danny (Stéphanie), Jessica, Deanna, Dylan, Braden and several nieces and nephews. He was predeceased by daughter Darlene Gillis; brothers John Archie, Alex, John Charlie and sister, Mary Gillis.
John Robert was a doting husband, father, grandfather and friend. Scottish music and family were everything to him. A fiddler and step dancer, he was a constant fixture at Cape Breton square dances, and taught step dancing for decades. He was the carpentry supervisor at the Department of National Defence, retiring after 25 years. Although officially retired, he never quit working. His solid craftsmanship is evident in decks and homes he has built, as well as in his contribution to staple Halifax landmarks such as hospitals and the Halifax Armoury, to name a few. A devout Catholic, he loved quiet, peacefulness and nature, and was full of humility, honesty, integrity and gentleness. Although he is no longer here, he has left us with so much.
Arrangements are under the care of J. Albert Walker Funeral Home (2005) Ltd. Due to Covid-19 restrictions, there will be a private family service and interment at a later date in Mabou.