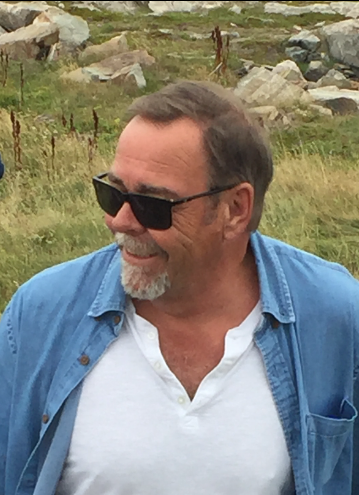 Obituary of Wayne Robert White
It is with sad and heavy hearts we announce the sudden and unexpected passing of our brother, Wayne R. White on Thursday, September 30th 2021.
Wayne was born into a large family in Cottrell's Cove, Newfoundland, and was loved by all. Wayne left a lasting impression on everyone he met. Some of his passions were music, books, artwork and animals. His home was his sanctuary.
Wayne was employed by Shannex for over 30 years. During his time, he played an integral part in helping grow and promote the company. He was well-respected in the workplace.
Wayne is predeceased by his husband Danny, parents Fred and Joyce White, his brother Woodrow, brother-in-law Manson Elson, and parents-in-law Murray and Vera Kierstead. He leaves to mourn his siblings, Ruby Elson, Inez Calloway (Peter), Bruce White (Debbie), Wanda Newhook (Maurice), Sharon Hannon (Brad), Nyla Pretty (Keith), Russell White (Joy), Beverly Oxford, as well as a large circle of nieces, nephews and extended family members.
Burial will take place at a later date. Funeral arrangements have been entrusted to the care and direction of J. Albert Walker Funeral Home, 149 Herring Cove Road, Halifax. Donations in Wayne's memory may be made the QEII Foundation.
Wayne, you will never be forgotten; you have taken a large piece of our hearts with you. Rest in peace, beautiful brother, and as was written by our mother in 1986;
"The next a smiling Daffodil,
laughing the whole way through,
staying close to the Rose and Lily,
soon opened its petals too."