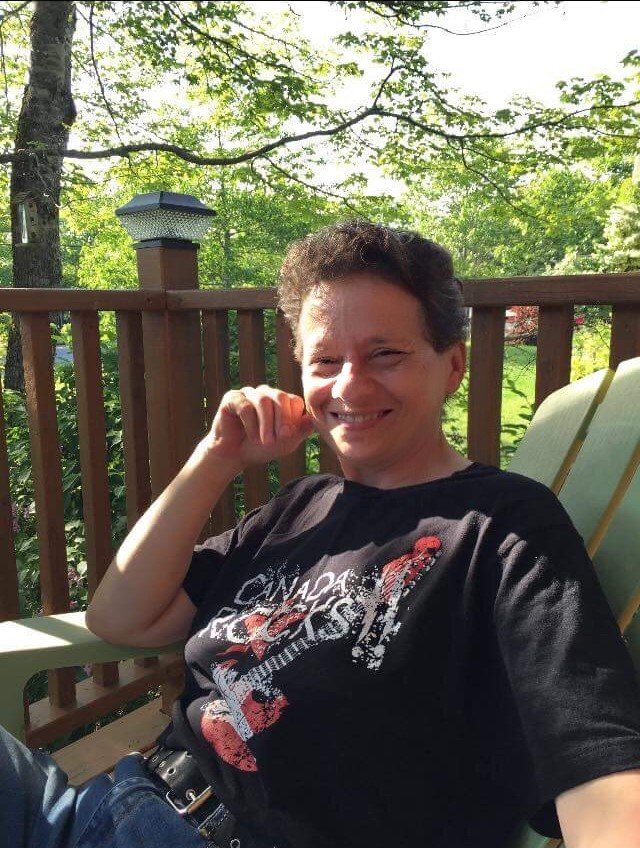 Obituary of Madison Blair
It is with great sadness that we announce the sudden passing of Madison Blair on July 9, 2018. Madison was born Deborah Wanlin on October 4, 1965, to Georgette (Savard) and the late James Wanlin. She was an only child and was raised by her late grandparents, Cyprien and Denise Savard in the little French community of La Broquerie, where she also attended school. Madison, at the age of 18, took part in a National Community Service program called Katimavik; during the 9-month program, she worked in various communities helping in whichever project needed to be done in that community. It was an enriching experience for her. Madison worked 31 years for Canada Post in Winnipeg, Hamilton and Halifax. She was proud to serve the public at Station A as Lead Hand. She surrounded herself with all things Canada Post.
She leaves to mourn, her wife, Lisa Blair (Galloway); father in-law, Reg (Barb) Galloway; mother in-law, Jeanie Bezanson; brothers in-law, Reg (Tracy) Galloway and Michael Farrell; sister in-law Sandra Farrell; nieces, Sofia DaRosa and Alison Dollard; uncles and aunts, Armand (Louise), Ernest (Marguerite), Gabriel, David (Yvonne), Antoine (Denise) and Andre (Colleen) Savard. She also leaves cousins and their spouses, Jeannine (Ray), Henri, Marcel (Charlene), Gisele (Dennis Gburek), Nicole (Ken Gregory), Michel, Susan, Monique (Randy Ogren), Vivianne (Damian McCaw), Rachel (Terry Rusk), Julie (Robert George), Denis (Monica), Tobie (Carlee), Tracy Savard Whitby, Nicole (Shaun Edwards) and Janelle (Robert). Madison was predeceased by her Aunt, Judy Savard; cousin, Philippe Savard.
Arrangements are under the care of J. Albert Walker Funeral Home (2005) Ltd., 149 Herring Cove Road, Halifax, where a celebration of Madison's life will be held on Wednesday, July 18 at 4 PM, Pastor Darren Millet officiating. A reception will follow the service at New Life Community Church, 1760 Prospect Road, Hatchet Lake. In honor of Madison, all are encouraged to wear her favorite color, Orange. Donations in her memory may be made to the New Life Community Church, Children's Playground Fund.
Proudly Serving the Halifax Community