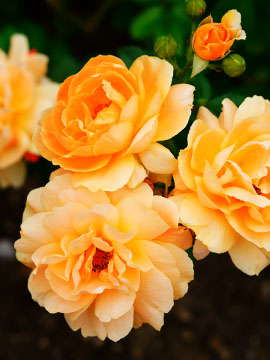 Obituary of Edith Frances Jones
61, Ketch Harbour, NS, passed away on April 8, 2019 at the VG Site, QEII, Halifax, NS. Born in Halifax, she was a daughter of the late James E. and Shirley M. (Flemming) Martin.
Edie had a zest for life, and celebrated life everyday. She was a positive and spiritual woman who lived life to the fullest. She loved cooking, music and dancing, and was often found encouraging others to join in. Prior to her illness, she worked with Hearing Institute as a receptionist, and always enjoyed that interaction with clients. Her smile was infectious, when she smiled, the whole world smiled with her. She enjoyed everything about nature, butterflies and flowers especially. Through her love of the outdoors, she spent much time enjoying the simple pleasures life has to offer. She will be fondly remembered for her love of people, all children, and in particular, her special nieces and nephews.
Edie is survived by her loving and dedicated husband of 35 years, Daniel John Jones, her siblings, Marjie and brother in law, Paddy, James Martin (Cathy), Peter Martin, and Patsy and brother in law, Barry Oakley; her nieces and nephews, Sherry, Angie, Madalin, Tara, Mathias, Dustin, Chad, Jason, as well as great-nieces and nephews.
At this time we would like to express our deepest gratitude to the friends, family, caregivers and medical staff that have made Edies' post-stroke years as comfortable as they were. Your help is greatly appreciated


Proudly Serving the Halifax Community