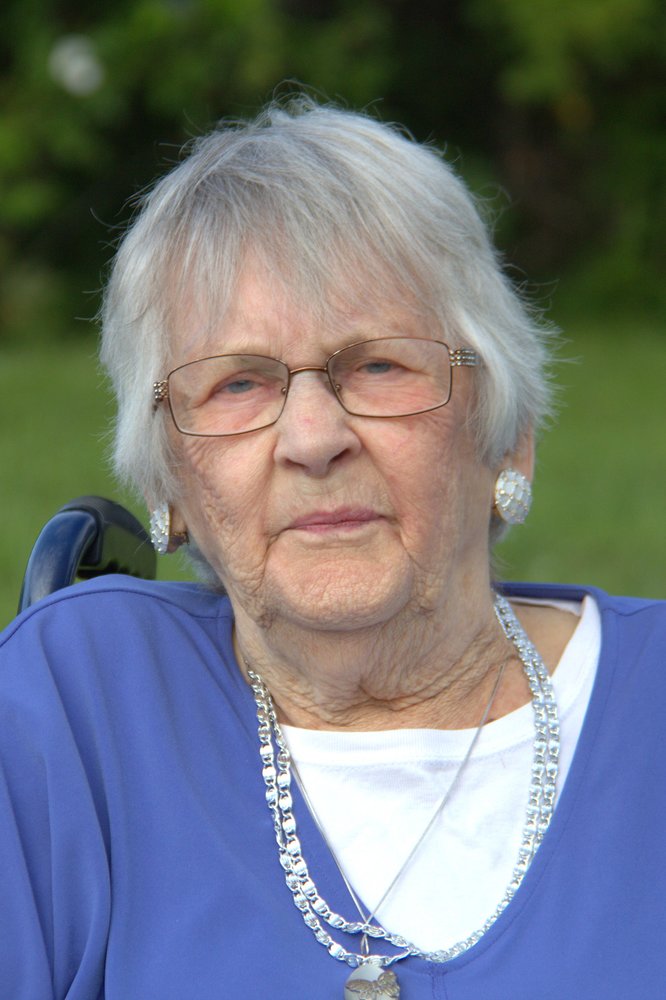 Obituary of Eileen Mildred Marriott
Age 92, Halifax. It is with broken hearts that we announce Eileen's passing on Sunday, April 14, 2019 in Melville Lodge. Born January 26, 1927 in Halifax, N.S. She was the daughter of the late Florence Nightingale. She was predeceased by husband of 74 years Clifford Marriott; grand-son, Willy Marriott; grand-daughter Chelsie Probert; great-granddaughter, Cassandra Marriott; and five siblings.
Her life was lovingly devoted to her 14 children, many grandchildren, great-grandchildren and great-great grandchildren. She was so very much loved and adored by her daughters-in-law. Eileen will be greatly missed by her children, Tim (Fronie), Kenny (Eleanor), Linda, Evelyn (john), Leo (Bonnie), Tommy, Kevin (Jessie, Billy (leah), Ruby (Colin), Donnie (Susan), Crystal (Marcel), Micheal (Denise), Tony (Deborah), and Jerry (Kathy); brother, Bill , sisters Margaret and Violet; as well as many grandchildren, great grandchildren and great-great grandchildren.
Eileen loved visiting with her children, family and friends. She always looked forward to the special treats everyone would bring her. She was a social butterfly who enjoyed talking about her children and family to everyone and laughter was a big part of who she was with never a negative word to say. Eileen loved doing crafts and arranging her beloved family pictures in frames, sewing, listening to music. Eileen loved butterflies which always brought her comfort for the ones gone before her. She will be in her husband Cliffords loving arms once again whom she dearly missed and loved ones gone too soon. Let our memories comfort us as we grieve the loss of a beautiful lady who had a big heart.
Cremation has taken place. A service in memory of Eileen will be held on Saturday, April 20th, at 11:00am at City Church, 276 Herring Cove Road, Spryfield. Burial following in Sambro Cemetery. Family flowers only, in lieu, please make donations to the Heart and Stroke Foundation.
Proudly Serving the Halifax Community