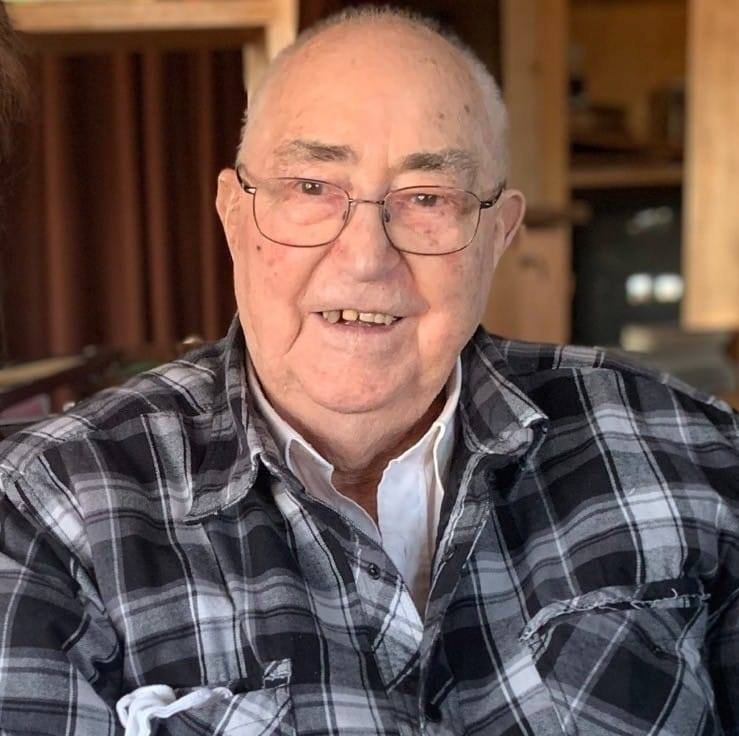 Obituary of Brenton Stewart Gray
Age 92 of West Pennant, Brenton (Dad) passed away peacefully on June 1, 2019 surrounded by family at the VG site, QEII, Halifax. Dad was born in Sambro Head at home to his loving parents, Samuel and Margaret (Gaskin) Gray. He was founder and President of Brenton Gray's Boatyard in Sambro Head from 1966 to 2009. Before that, he was a fisherman and later learned his shipwright skills from his father and then built his own fishing vessel, the Canuck, in 1948. Being the eldest son, Dad was pulled from school after grade 4 to work with his father to help support the family. Dad is well known for building boats (over 200) ranging from fishing vessels to brigantines, and also refitting fishing vessels, tour boats, sailing vessels, barges, coast guard vessels, pilot boats and even Theodore Tugboat. Most of all, Dad is best known for his friendship and his amazing story telling and archival-like memory. His kindness, generosity, knowledge and love was easily shared with everyone he met. His welcoming personality made you feel like his best friend and his gentle teasing manner filled us all with laughter. Dad loved music and could play the accordion, guitar, mandolin and banjo mandolin. Some of his favourite memories were from the many kitchen parties playing all the old songs from "Between Two Trees" to "Maple Sugar". You can't mention Dad without thinking of Ragged Lake where he spent most of his weekends hunting, fishing, barbequing and just generally having fun. We were blessed to have such a loving Father, Pup and Great Pup and will forever cherish and honour his memory. Dad, we will miss your wonderful smile and laughing eyes.
Dad leaves behind to mourn his children, Brian (Sarah), Joyce (Bob) Henneberry, Brenton (Shelly) and Scott (Kristal) and daughter-in-law Maria; grandchildren, Kelly, Benjamin, Sophee, Dennis, Darren, Chad, Meghan, Courtney, Evan, McKayla, Jordon, Maddison and Rachel; great grandchildren, Jemma, Ava, Kyley, Brooklyn, Carter and Riley; siblings and in-laws, Patsy, Shirley Miller (special buddy), Margaret McGrath, Claude (Linda), Violet, Mary Boutilier, Goldie (Sherman) Hart, Murray (Phyllis), Shirley (Gary) Withers and Wayne (Glenda). Dad is also survived by his dear friends, William and Joan Tough. Dad was predeceased by his loving wife, Madeline; his eldest son, Joseph; his mother-in-law, Lillian; his brothers, Arthur and Donald; his brothers-in law, Harold Miller, Melvin Gray, Winslow Boutilier and Don McGrath.
Arrangements are under the care of J. Albert Walker Funeral Home (2005) Ltd., 149 Herring Cove Road. In keeping with Dad's wishes, a visitation will be held on June 6, 2019 from 2-4 p.m. and 7-9 p.m. A funeral service will be held on June 7, 2019 at 1:00 p.m. at St. Peter's Catholic Church in Ketch Harbour, followed by a private family burial at Mount Calvary Cemetery. A reception will follow at St. James United Church in Sambro in the church hall. In lieu of flowers, donations in Dad's memory may be made to Feed Nova Scotia or St. Peter's Catholic Church.


Share Your Memory of
Brenton
Proudly Serving the Halifax Community