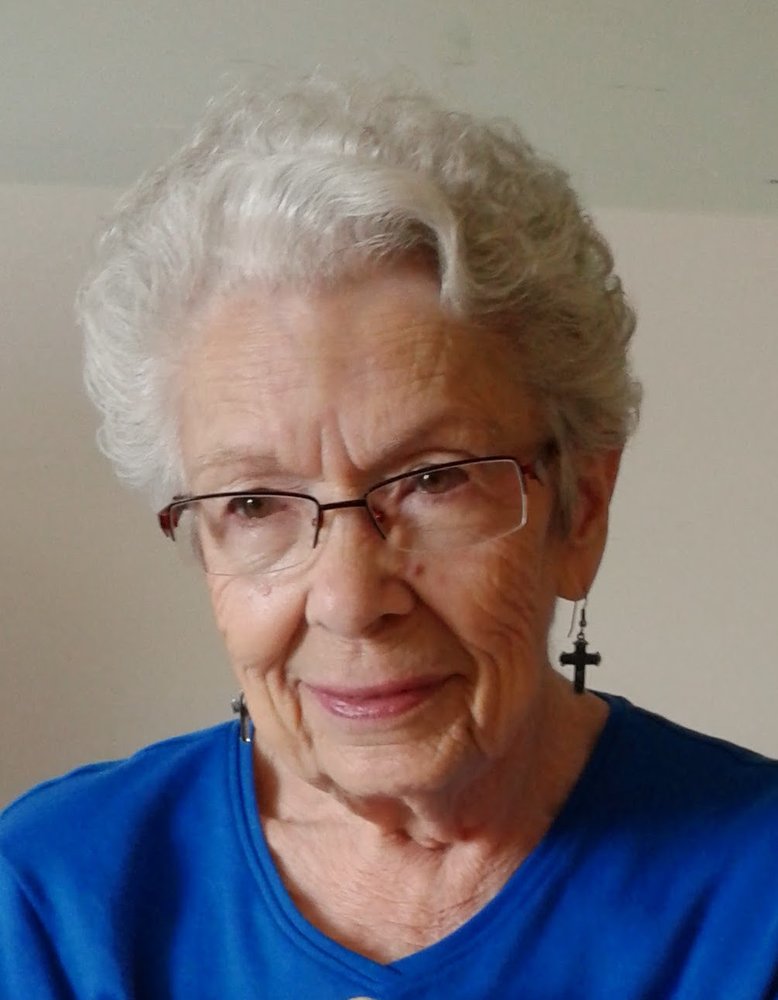 Obituary of Dorothy Annabelle Barnes
Age 91, Halifax, passed away on February 8, 2020.
It is with deeply saddened hearts that we say goodbye to our mother, Dorothy Annabelle Barnes. Born in Halifax on February 10, 1928, she was the oldest daughter of the late Ronald and May MacQuilkin, wife to the late William Isaac Barnes, proud and loving mother to Bruce Barnes (Sharon) and Jo-Ann Barnes (Michael Noel). Also left to mourn are her grandchildren; Corey, Laura, Jennifer, Anthony, Laura May, Ian and Erin; great grandchildren, Coltin and Lily. She was predeceased by her sisters, Jean, Daisy and Robin, as well as her brother in law and dear friend Bert.
Mom was a long time hairdresser and took pride in making people look and feel beautiful.
She was a long time parishioner of St Michaels Church, long time member of the CWL and the senior choir. Mom and her sister, Jean, spent many an hour baking and preserving for the myriad of bake sales, fairs and fund raisers at the church.
One of mom's favourite places was the family homestead in Chimney Corner, Cape Breton, especially when Jean and Bert were with her. The local berry bushes would end up bare and the counter would be full of jam and jelly.
The family would like to thank all of the family and friends who have helped in her care for the last 5 years, and special thanks to the staff of the 3rd floor, Arborstone Enhanced Care Facility for taking over her care for the last 6 months. Where we could not, you could. You provided care and compassion, not just to mom, but to us as well. Thank you.
Mom was very strong in her faith and had no fear of going to live with God. She is with everyone she loved that has gone before her. She is smiling down at those she loves that she left behind. She has become a guardian angel for us. She will be the butterfly that delights your eye on a beautiful day.
We love you mom. There's no pain anymore, there's no forgetting anyone or anything. There's just peace, happiness, love and beauty.
Arrangements are under the care of J. Albert Walker Funeral Home (2005) Ltd., 149 Herring Cove Road, where visitation will be held on Friday February 14, 2020 from 7-9pm. A funeral Mass will be held on Saturday February 15, 2020 at 11am from St. Michael's Roman Catholic Parish.
In lieu of flowers, donations can be made to the Alzheimer's Society or the SPCA.
Visitation
7:00 pm - 9:00 pm
Friday, February 14, 2020
J. Albert Walker Funeral Home (2005) Ltd
149 Herring Cove Road
Halifax, Nova Scotia, Canada
902-477-5601
Funeral Mass
11:00 am - 12:00 pm
Saturday, February 15, 2020
St. Michael's Roman Catholic Church
6 St. Michael's Avenue
Halifax, Nova Scotia, Canada


Proudly Serving the Halifax Community