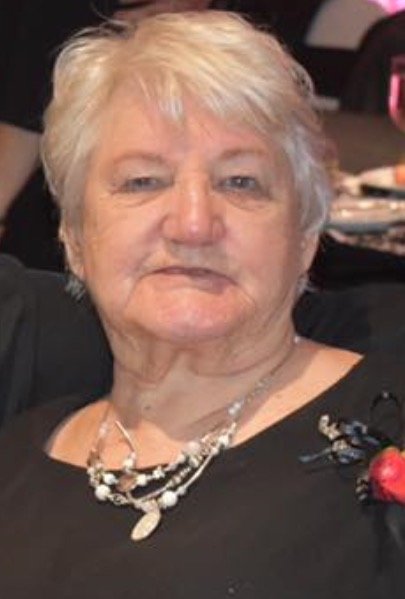 Obituary of Ellen Marie Collins
It is with greatest sorrow that the family of Marie Collins, age 80, announces her peaceful passing on May 1, 2020 at Abbie J. Lane MemorialBuilding, QEII. Born in Westville, she was one of 18 children to the late Roy and Mary Hubley.
She is survived by nine of her 11 children, Dennis, Greg, Doug, Karen (Billy), Ruth (Terry), Derek, Darren (Stacey), Scott, and Beth (Ernie); 14 grandchildren; five great grandchildren and a sixth due shortly; eight sisters; six brothers, and many nieces and nephews.
She is predeceased by her beloved husband, John Collins; son, Rodney; infant baby daughter; companion, Eric Barnes; siblings, Gordon, Bob, and Kay.
Marie raised her family in the Magdalen Islands and moved to Halifax, Nova Scotia in 1982. She was employed at the Victoria General Hospital for a few years, however her proudest accomplishment in life was taking care of others. Her thoughtfulness was extended to everyone she met and she provided support for those in need. Her home was filled with children, friends, neighbors, and food. There was always room for one more as everyone was of equal importance.
She was an avid baker and would often set out with her goods to make deliveries. She enjoyed knitting and sewing, especially for her grandchildren. She liked country music and line dancing and was especially fond of Elvis Presley. In her retirement years, Marie joined bowling and dart leagues where she made many lasting friendships.
She was a strong, dedicated, wife, mother, grandmother, sister, aunt and friend to all.
Her family gave her immense fulfillment and her grandchildren were her pride and joy. Her legacy lives on through them.
The family would like to thank the staff of 8.2 QEII and 9 Lane of the Abby J. Lane for their dedication and care over the past 6 months.
In lieu of flowers, donations can be made in Marie's honour to Diabetes Canada. A celebration of life will take place at a later date.


Proudly Serving the Halifax Community