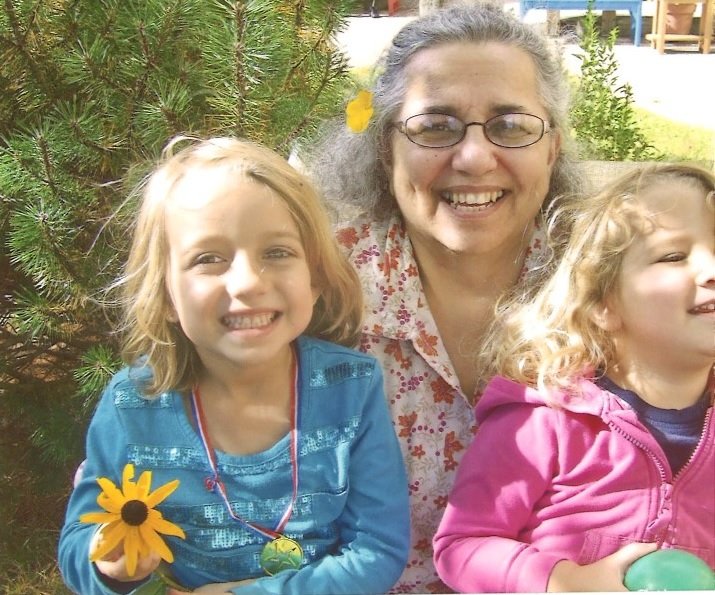 Obituary of Paula Marlene Daurie
1953-2020. Halifax, age 67, passed away on October 29th, 2020, on the day of her Mother's Birth date, in Melville Gardens Nursing Home. Paula was born April 15th, 1953 in Halifax, the daughter of the late John Henry Cann and Anna Louise Veinotte.
Her early years were spent living at 7 Pine Haven Drive in Halifax, where the wooded backyard was her playground. Around 1970, when Paula was a teenager, the family moved to 12 Inverness Avenue in the Fleming Heights area of Halifax. Her married years were also spent in the Fleming Heights area, when she resided on Mabou Avenue from 1983 through 2012, until the onset of her illness. Paula was a graduate of the Convent of the Sacred Heart High School in Halifax. She later attended several Halifax Universities. Paula's working career began at Simpsons-Sears Limited, Sears Canada. She later played a role with her father's businesses, specifically Birchill Estates and Sackville Homes & Trailer Sales Limited. Paula was an adherent of Calvin Presbyterian Church, where her father was instrumental in the establishment of the church on Ashburn Avenue. She served as a Sunday School teacher at Calvin. She was instrumental in organizing the safe arrival program at John W Macleod Elementary School. She also volunteered with the Girl Guides and later on as a Beaver Leader in the scouting movement, where she was affectionately known as "Bubbles".
Paula had a heart as large as the universe, and always put others' needs ahead of her own, demonstrated by consecutively being primary caregiver to three elderly family members. Her big beautiful brown eyes always seemed like giant pools of compassion to me, and I greatly benefited from this seemingly endless source of compassion. She had an affinity for young children as they always seemed to naturally gravitate towards her. I always thought the perfect job for Paula would have been as an elementary school teacher. Paula excelled in the age-old arts of motherhood. She was an excellent cook and baker as well as an accomplished seamstress, always making the childrens clothes and their Halloween costumes. Unfortunately, Paula was diagnosed with early-onset Alzheimer's Disease in December 2009, at the age of 56. She fought a long and dignified battle against this insidious disease, far exceeding her projected life expectancy. Throughout the course of her struggle with the disease, her beautiful personality and demeanour never changed nor wavered. Paula had a love of english television programs: "Are You Being Served?", "Keeping Up Appearances" and "Coronation Street". During the early stages of her illness Paula also enjoyed programs such as "Brothers & Sisters", "Gilmore Girls" and "Heartland". She also enjoyed "Santa Barbara" as well as any old musicals, especially with dance. But most of all, above all else, Paula loved her family most, which included her beloved dogs "Oreo" and "Memphis". Paula will forever be deeply missed by her surviving family.
Paula is survived by her loving husband of 35 years Kenneth Daurie, Halifax; daughters, Sandra Blakely Lacey (Randy), Port Hope ON; Katherine Laing (Raymond), Lantz NS; sons, Joshua and Matthew, both of Halifax. She is also survived by her two beautiful and amazing granddaughters; Mya and Isabelle (Izzy) Laing. Surviving siblings are Phil Cann (Catherine), Saint John NB; Shauna Foster, Fort Erie ON; Mary-Louise Gomes, New Jersey and Duncan Cann (Dawn), Halifax. Also surviving is special cousin; Sandie Hebb (Michael) and sister in-law; Liz Cann both of Halifax. There are also many nieces, nephews and cousins. Paula was predeceased by her parents John Henry Cann (2000), Anna-Louise (Veinotte) Cann (2003) as well as her close aunt, Mary Catherine Veinotte (2006).
Cremation has taken place under the care of J. Albert Walker Funeral Home (2005) Ltd. Due to COVID-19 and family wishes, there will be no immediate service. A Celebration of Paula's life will be held at a later appropriate time.
The family would like to thank the staff of Melville Gardens for their tender and loving care of Paula, over her four year stay there. Also, the staff involved with Paula's care during her four year stay at Willow Hall of the Mount Hope Complex. Donations may be made to the Alzheimer's Association of Nova Scotia or a charity of choice. Condolences can be left on her tribute page at www.walkerfh.com.
"Another Angel has been called home, My Angel has been called home"
"My darling, Let your sweet and gentle spirit soar, Free at last!"


Proudly Serving the Halifax Community