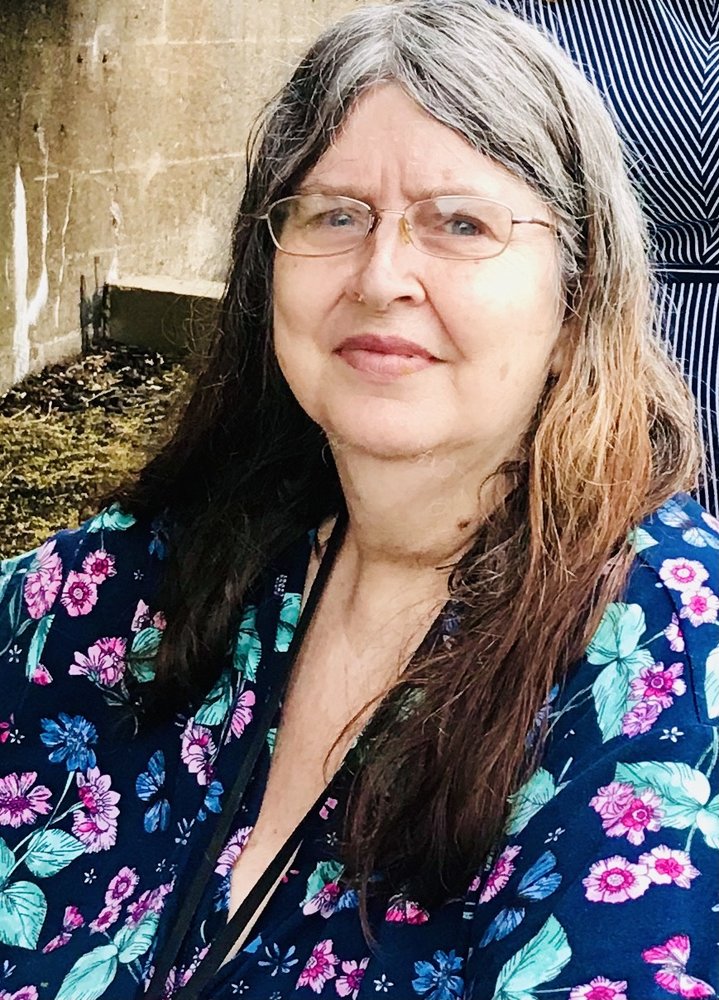 Obituary of Pearl Linda Corkum
Age 71, Halifax, passed away suddenly at home on January 21, 2021. Born in Halifax, she was a daughter of the late Seymour "Zenus" and Florence (Goodall) Harnish. Pearl is survived by daughters Ann (Robert) Bagatin, Diane (Kevin) Gorham; grandchildren, Alyssa and Logan Bagatin; sister, Nancy (Jim) Gilday; brothers, Donnie (Theresa), David (Dorothy), George (Sheila), Randy (Jane) and Danny. She is predeceased by former husband, Alec Corkum; brothers, Jasper, Albert, Raymond and Harry; sisters, Iris, Brenda, Marie, June, Margret and Barbara.
Arrangements are under the care of J. Albert Walker Funeral Home (2005) Ltd. Due to Covid there will be a private family service and interment
In her spare time Pearl enjoyed watching scary movies and doing puzzles with her friends at Sir John S.D Thompson Manor. She loved showing off her grandchildren to all the ladies in both buildings she lived in most of her life. Logan and Alyssa were the apple of her eye, and she shared a special bond with both of them. In her younger years Pearl loved taking walks back the lake behind her parents property, visiting her siblings family camps in Walton, and enjoying picnics with the Fall family in Halibut Bay. Visiting her mother's house on Florence is where she spent her happiest memories, having most of her siblings living on the same street and near by in Herring Cove, made for some wonderful family get togethers . Pearl had a special love and respect for Queen Elizabeth and made sure to be at front row when Pope John Paul II came to visit Halifax and celebrated an outdoor mass on the Central Commons in September 1984. Pearl had a love for country music, listening to Randy Travis and then Bing Crosby during Christmas. She loved putting on old records on her record player and playing a few songs after dinner. During Christmas she made sure to watch "Christmas Daddies" every year while decorating her tree. Pearl shared many memories with david, a long time friend from her Chisholm Ave building.
She also had a loving relationship with step daughter Janice, David and Barbara. She will be sadly missed by her closest family Ann, Diane, and grandchildren Alyssa and Logan. Logan will miss his grandmother letting him takes sips of her tea, and Alyssa will miss organizing her groceries and making her ham sandwiches during their visits.
Mom will be missed by many. Always in our ♥️ heart. Special thank you to SGT. Justin Sheppard for his kind words of inspiration, staff at Parish of Faulkland St James Chruch; including Rev Helen, Carol and staff, along with Walkers Funeral Home, including Donald and staff. Thank you to the VON nurses, personal support workers and home care with Red Cross for taking care of mom over the years.
Great strength from Brothers and sister, Randy, Georgie, David, Donnie, Danny, and Nancy or helping and supporting the family through the grieving process; making calls to family, giving helpful tips on where to start, and their time spent ensuring burial arrangements run smooth. Special hugs to Clarence for saying a prayer for Mom during Sunday service this week and being a great supporter to Diane and Ann. I would also like to thank family and friends for sending flowers of condolences, along with messages and calls to check in and see how we are doing . We appreciate all your support, and are very lucky to have such a large supportive family.


Proudly Serving the Halifax Community