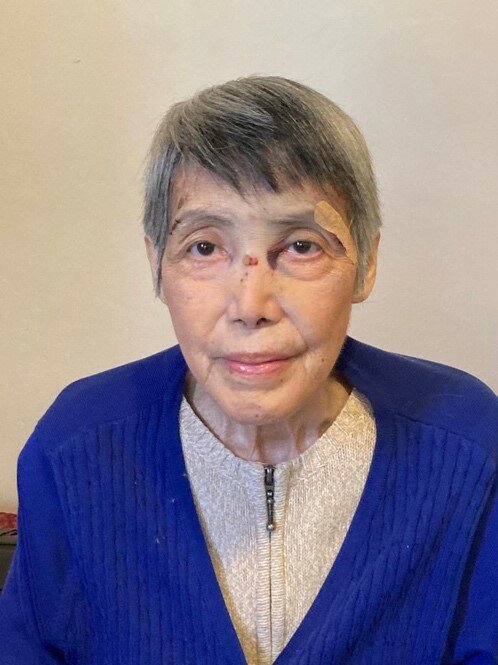 Obituary of Sau Ling Soong
Sau Ling Pong 龐秀鈴(Soong) was born on Dec 23, 1954 in Hong Kong. She grew up on Hong Kong Island where she went to elementary and high school. She got married in Hong Kong and had one son, Ronald Soong, and one daughter, Vince Soong. Sau Ling immigrated to Canada with her family in the early 90's and first settled in Mississauga, Ontario where she was a stay home mother caring for her two young children. In 2002, Sau Ling moved to Halifax, Nova Scotia. In 2005, she found Haven Manor her new home and new community where she continued to live until she was transferred to Centennial Building at QEII Health Sciences Center, Halifax on November 25, 2022. Sau Ling passed away peacefully on December 1, 2022, at the age of 67, surrounded by the staff of Haven Manor as well as two of her dear friends.
Sau Ling became a Jesus follower since living in Halifax and was a member of the parish at St. Patrick Catholic Church. She was a faithful churchgoer before losing her strength and mobility. She also attended St. Mary's Cathedral Basilica on Spring Garden regularly during her last years of life. Sau Ling often asked for spiritual guidance and support from the hospital chaplains and church priests. Her faith in Jesus had significantly sustained her difficult times in life.
Sau Ling had many friends in the community of Halifax and enjoyed going out. Throughout the 17 years of staying in Haven Manor, Sau Ling was recognized as a very kind and helpful resident, always accommodating to the needs of other residents and staff. Even after being diagnosed with endometrial cancer in 2019, Sau Ling stayed as positive as always and did all that she could to fight for her own health. During the past four years of frequent visits at the cancer centre, chemotherapy unit, palliative care, etc., Sau Ling had earned great friendships with doctors, nurses, and everyone else on her care team. She was known as a cheerful, cooperative, appreciative and enthusiastic patient with a great sense of humour.
Sau Ling continued to volunteered at Haven Manor even in her sickness according to her capacity and never ignored the needs of others. She gave Haven Manor a lovely Christmas card in advance before transferring to the hospital. She is greatly missed at Haven Manor, as well as by all of her friends in the community.
Cremation has taken place and a graveside committal will be held in Fairview Lawn Cemetery (Chinese section,) Halifax, on Wednesday, January 11th, at 1p.m.


Proudly Serving the Halifax Community