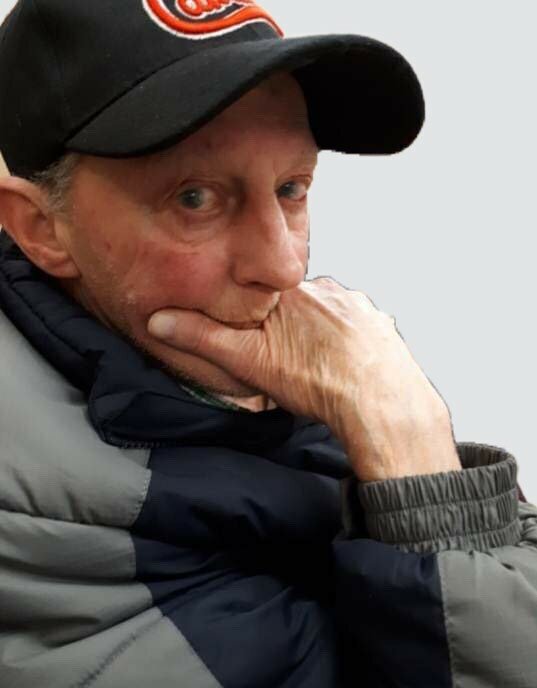 Obituary of Chester Stewart
Chester Stanley Stewart
Age 84 – It is with so much sadness the family of Chester Stanley Stewart announce his peaceful passing on Saturday, May 6, 2023 at the QEII Hospital surrounded by his loving wife and children. Chester was the son of the late Chester and Dorothy Stewart. He was predeceased by his son, Kevin, who passed away on December 25, 1962. Chester is survived by his loving wife, Marie, of 63 years; six children and their families, son, Chester (Margaret) and five daughters, Brenda (Perry), Karen (Chris), Wanda (Geoff), Carol (Stephen), and Judy (Jeff); eight grandchildren, William, Melissa, Sherlyn, Kayla, Corey, Kelsey, Matthew, Jessica, and five great-grandchildren, and his two sisters, Cathy (Gary) Thorne and Beverley (Tyler) Griswald.
Chester worked at Hermes Electronics for 46 years, retiring in 2002. Our father had such a strong work ethic which he instilled in all of his children.
Chester had two passions. One, his love of cars. He was not a mechanic, however, he knew everything about cars and how to fix them. He passed on his love for cars to his grandson, Matthew, and to our brother, Chester. Dad loved spending time with Chester in his garage watching him work on cars and passing along advice. Dad's second passion was the Toronto Maple Leafs, a team he has never given up on. Hopefully he will put in a good word with the Man upstairs and they will bring home the Stanley Cup.
Chester loved his wife, children, grandchildren and great-grandchildren so dearly. He was especially close with his youngest granddaughter, Jessica, who fondly called him "papa". He was so proud of the young lady she became and of her academic accomplishments and was looking forward to attending her high school graduation in June. He passed knowing that Jessica has been accepted at MSVU on a four-year scholarship. He was so proud of all of his grandchildren and their accomplishments.
Chester was an amazing father and husband. Our parents have a love for each other that has lasted 65 years. Dad said he fell in love with our mother the moment he saw her. They were married two years later. Following marriage came children: two boys, Chester and Kevin, and five daughters, Brenda, Karen, Wanda, Carol, and Judy. Our brother Kevin sadly passed away on December 25, 1962. This is a hurt our parents have never gotten over. Our sister, Judy, was the fifth born daughter and when Dad announced her birth to us, he said, "another girl!" with the biggest smile on his face. Dad was so proud that our mother was a "Stay-at-Home Mom" as he felt no one could look after the children he loved so much like our loving mother, and he was right. Growing up and witnessing the love between our parents made all of us children strive to find that same kind of love and I believe we have all found that love in our partners. Dad, you will be so missed by all of your children and grandchildren and especially by Mom who loves you so dearly. We will never forget your love, kindness, encouragement, and your beautiful eyes. We always knew you were there for us.
A special thank you to our brother-in-law, Chris Cromwell, who is a firefighter with the HRM. Chris provided comfort and medical services to our Dad before the paramedics arrived. Also a special thank you to the paramedics, QEII staff, nurses and doctors for their care and compassion.
Arrangements and cremation have been entrusted to J. Albert Walker Funeral Home (2005) Ltd, 149 Herring Cove Rd, Halifax, Nova Scotia, B3P 1K6.
As per the wishes of Chester, there will be no service or visitation.
A family celebration of life will be held at a later date.
Memorial donations may be made in Chester's name to the Multiple Sclerosis Society of Canada, 109 Ilsey Avenue, Unit 1, Dartmouth, Nova Scotia, B3B 1L5, or a charity of your choice.
To add words of comfort, please go to the Tribute Wall on the website with the obituary.
"Blessed are they that mourn for they shall be comforted"
St. Matt V. 5 (a passage from the passing of our brother, Kevin)


Share Your Memory of
Chester
Proudly Serving the Halifax Community