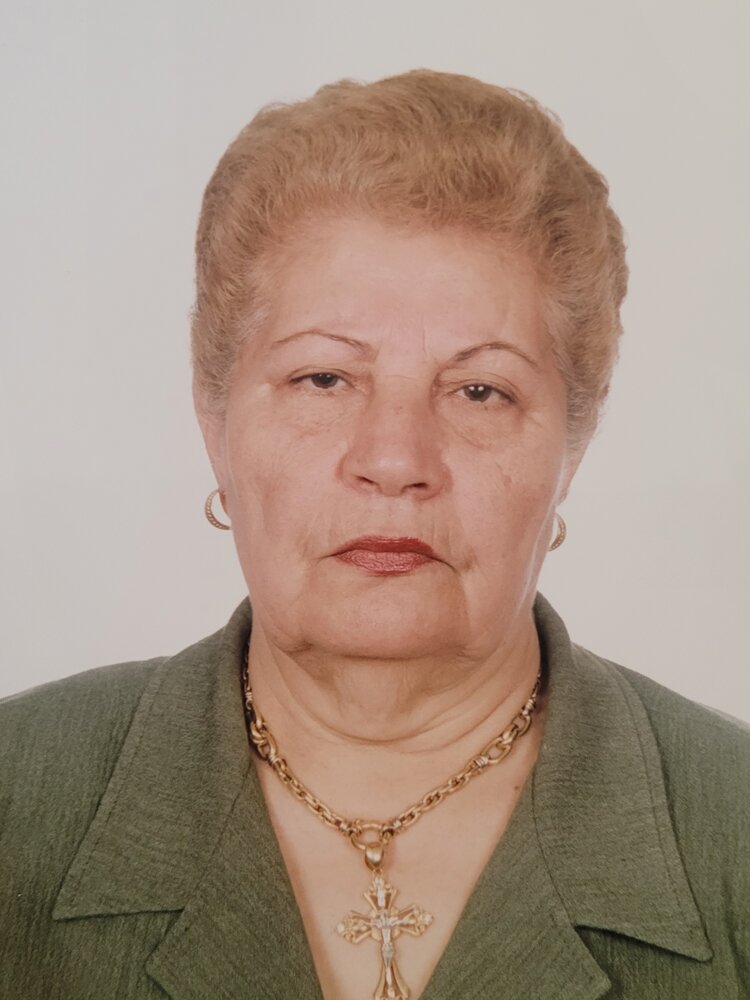 Share Your Memory of
Houda


Obituary of Houda Safatli
It is with heavy hearts that we announce the peaceful passing of Lawahez (Houda) Nasrallah-Safatli, a beloved wife, mother, and grandmother, on September 28, 2023. She leaves behind a legacy of love, resilience, and an unwavering commitment to family.
Born on March 17, 1939, in Miniyeh, Lebanon where she grew up in a small village with her late parents Khalil and Amilia (Jebailey) Nasrallah. Lawahez (Houda) and her surviving husband Nabih Safatli of nearly 61 years, embarked on a courageous journey from Lebanon to Canada in search of a better life for their family. Their remarkable determination and unwavering love for each other served as the foundation upon which they built their new life in Canada. Family was everything to Lawahez (Houda), she was the heart and soul of our family, and her home was a warm and welcoming haven for all. She was the glue that helped hold the family together, her generosity knew no bounds, and her love extended not only to her immediate family but also to those who were fortunate enough to cross her path.
Lawahez (Houda) was always kind, caring and thoughtful. She could also be known to be quiet at times, but she was a person with a great sense of humor, who loved to share laughs with her family and grandchildren especially. In addition to her love for her family, Lawahez (Houda) had a deep passion for cooking. Her kitchen was a place of magic where she conjured the most delicious Lebanese dishes for family and friends.
She is survived by her loving children, Linda (Elias) Mouchayleh, Elias (Klaudia) Safatli, and George (Susan) Safatli; adoring grandchildren, Youhanna Mouchayleh, Laura Mouchayleh, Alexander Safatli, Christina Mouchayleh, Alyssa Safatli, Anthony Safatli, Jakob Safatli, and Gabriella Safatli; siblings, Hannie (Mona) Makhoul, Rafat Nasrallah (Mirza), Hamid Nasrallah (Jamillie), Marie Khoury (Marcel), Latif Nasrallah (Dounia). She is also survived by a wide circle of extended family and friends who will forever cherish the memories they shared with her. Lawahez (Houda) was predeceased by her siblings, Lawahez Nasrallah, Hamid Nasrallah, and Loulou Khoury (Ryan)
While we mourn the loss of our beloved Lawahez (Houda), we find solace in knowing that she is now in eternal peace. We take comfort in the knowledge that her legacy of love, resilience, and devotion to family will continue to guide us in our lives. Her love will forever live in our hearts.
Arrangements have been entrusted to J. Albert Walker Funeral Home (2005) Ltd, 149 Herring Cove Road, Halifax, N.S. In keeping with Lawahez's (Houda) wishes there will be a visitation held Monday, October 2nd, 2023, from 2-4 and 6-8 p.m. at the funeral home. A Funeral Mass will take place Tuesday, October 3rd, 2023, at 11 a.m. at Saint Antonios Antiochian Orthodox Church located at 2480 Windsor Street, Halifax, N.S. Following the Funeral Mass, a burial will take place at Pleasant Hill Cemetery, Lower Sackville, N.S. As per the family's wishes in place of a reception, a gathering for tea and coffee will take place on Sunday, October 8th, 2023, from 2-8 p.m. at the family home in Fall River.
Proudly Serving the Halifax Community