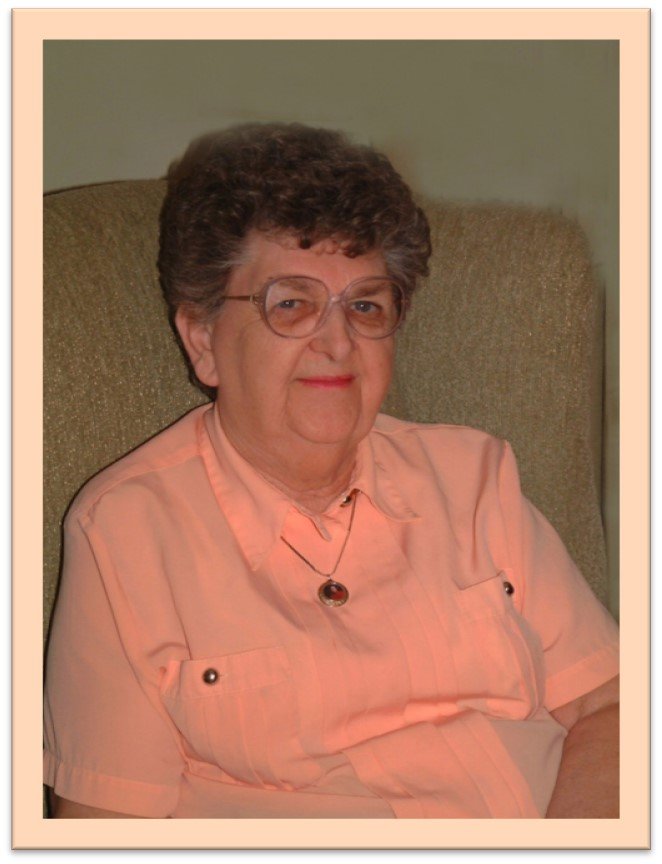 Obituary of Jessie Umlah
Jessie Beatrice Umlah, Age 89 of Terence Bay & Stewiacke, NS
It is with deep sadness that we announce the passing of our dear mother, and grandmother, Jessie Beatrice Umlah, on December 13th, 2017. She passed away peacefully at The Magnolia in Enfield, NS. Daughter of the late Everett and Myrtle Jollimore, Jessie was a long-time resident of Terence Bay, Upper Stewiacke, and Stewiacke. Jessie was predeceased by her loving husband, Gordon in 2001, after 49 years of marriage.
She had a passion for travel. From Boston, Mass., to visit family, to Bridgewater, NS to visit close friends or just a road trip for the day, Jessie was always active and on the move. Many summers were spent camping with family and friends. Jessie and Gordon camped in many places; two of her favourite camp sites were Montavista Camping Park, Enfield in earlier years, and in later years at their travel trailer in Sherwood Forest, Kentville. She loved the many friends who camped with them and everyone loved her extra special chocolate cake. Jessie was an avid and skilled card player, and attended regular card games wherever she happened to be traveling.
Jessie is survived by her loving sons, Jim Umlah, Warren Umlah and Bruce (Rosalyn) Umlah; grandchildren, John Umlah, Roy Umlah, Shauna Crowe, Nicolle Umlah and Kelly Wyles. She is also survived by her sisters, Bernice Gray, Florence Harrison, Myrna Hudder. She was predeceased by her brother, Willie Jollimore.
Proudly Serving the Halifax Community