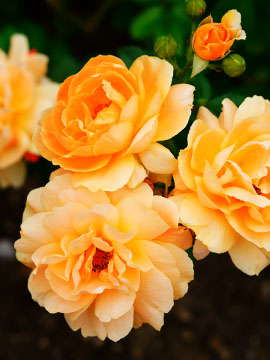 In Memory of
Emilia "Mimi" Radzikowski
Thursday, August 30, 2018
Plant a Tree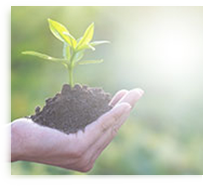 Visitation
6:00 pm - 9:00 pm
Tuesday, September 11, 2018
J. Albert Walker Funeral Home (2005) Ltd
149 Herring Cove Road
Halifax, Nova Scotia, Canada
902-477-5601

Get Directions
Obituary of Emilia Radzikowski
Mother, daughter, sister, aunt, friend. Emilia, or as everyone knew her, "Mimi", was born on 25 October 1950 to Victoria (Malinowski) and the late Wincenty Radzikowski in Sydney, Nova Scotia. The oldest of four children, she spent the majority of her childhood years in the vibrant community of Whitney Pier, where she was a polish dancer at St. Mary's Polish Church. Despite Mimi missing out on having a sixth birthday party, since her brother Vince was born on 26 October, he made up for it later by teaching her how to drive.
While attending Holy Angel's High School, along with her two sisters Pauline and Angela (Angie), she met her life-long best friend, Charlene. An enthusiast for music and writing, in her teens and early 20s, Mimi had several poems published locally. Her record collection in the 1960s and 1970s would have been the envy of anyone.
Most people would be surprised to know that after she completed her first degree in Sociology at Dalhousie University, she went on to work overnight shifts at a local correctional centre, on a psychiatric ward and at half-way houses. With her degree in Social Work, she was employed with the Nova Scotia Commission on Drug Dependency after moving to Halifax in 1980. During her career as a Social Worker, she also worked in the private sector, served on the mayor's task force for drugs and on the board of the Nova Scotia College of Social Workers.
The apple of her eye was her daughter Suzanne, who many would refer to as "mini-Mimi". After retiring from social work, Mimi was active in the parents guild at Suzanne's school, Sacred Heart School of Halifax. She also spent her days with her faithful furry companion Meghan. Fond of cooking and gardening, she loved to plan and host dinner parties that would have put Martha Stewart to shame.
She reentered the workforce around 2001 at Statistics Canada, where she was a staple in the office, the go-to person for anything, and always there to listen or help those around her. No matter how busy or tired she may have been, "No" was not in Mimi's vocabulary. With a wicked sense of humour, she always preferred to make the best of any situation, no matter how difficult it may be.
Despite the distance, Mimi stayed in close touch with her mom in Sydney, driving back and forth as often as she could. If there was an award for the most frequent round trips between Halifax and Sydney, she would certainly get the gold.
While she passed away unexpectedly on 30 August 2018, she lived a full life, travelling to many different countries, meeting people from all walks of life, reading any book she could get her hands on, and never stopped learning.
She will be fondly missed by a large and diverse group of family and friends including her mother Victoria; daughter Suzanne Sangiovese (Ali Mazaheri); sisters Pauline (Tony) Wenham and Angela Radzikowski; brother Vince (Anna) Radzikowski; nieces Nicole and Lisa and nephews Vincent and Russell, as well her pen-pal for over 50 years, Janice; Margaret her "foodie" friend; office pals Joyce, Val, Diane among many others; her loyal driver, Tom; and an amazing group of neighbours.
Arrangements are under the care of J. Albert Walker Funeral Home (2005) Ltd., 149 Herring Cove Road, Halifax, where visitation will be held on Tuesday, September 11 from 6-9 PM. In keeping with the family's wishes, there will be no service. Those wishing to make a donation in Mimi's memory may do so to Nourish Nova Scotia, or the charity of your choice.
Share Your Memory of
Emilia
Proudly Serving the Halifax Community