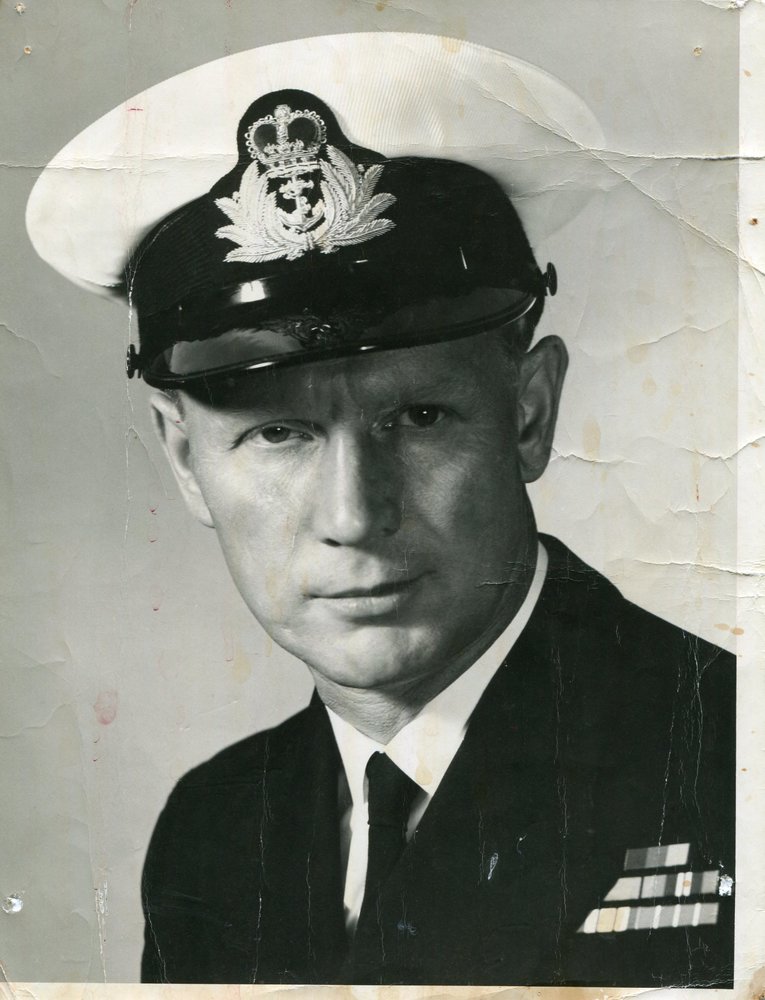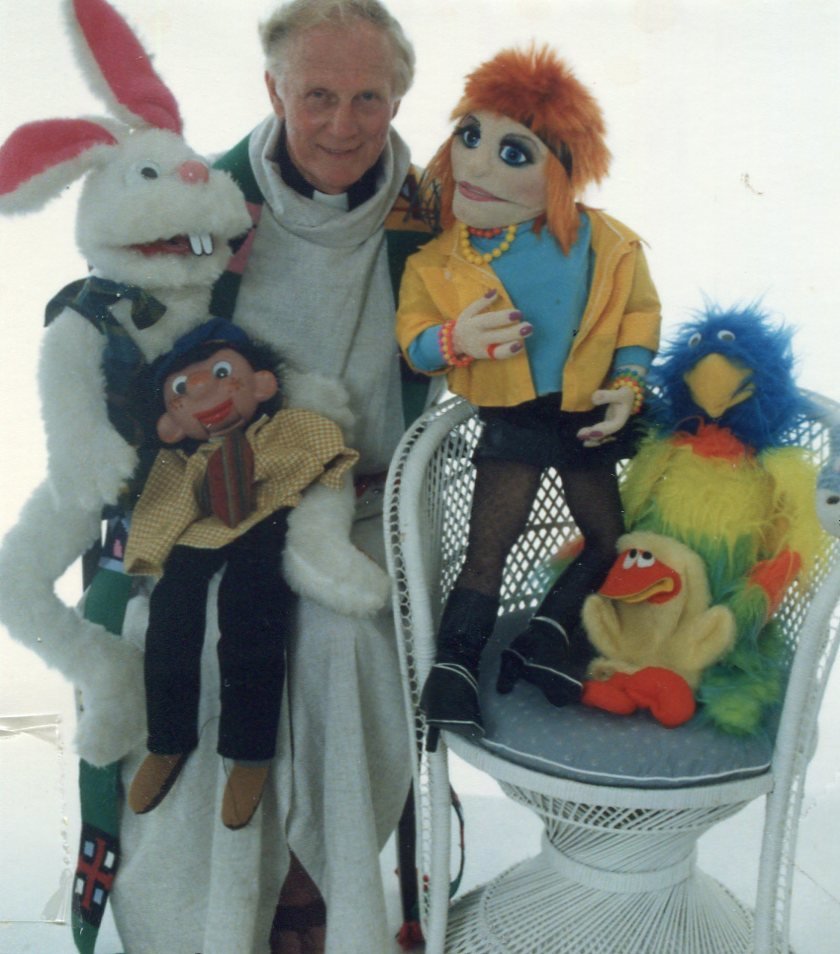 Obituary of Alan Sagar
Aged 93, of Terence Bay, Alan Sagar died peacefully at Camp Hill Veterans Memorial Hospital, Halifax on Sunday, December 23, 2018 with family and priest at his bedside. Alan was born in Burnley, Lancashire, England on May 20, 1925, the son of John and Mary Maude (Sharples) Sagar. Besides his parents, he was predeceased by his wife Jane (Goss), mother of his children, and second wife, Elizabeth Bissett. He is survived and mourned by his wife of 28 years the Reverend Margaret Sagar (nee Haines, formerly Young), his sister Alice (Clifford) Elms in England, sons Simon of Halifax, NS, Robie (Annabelle Singleton) of Port Medway, NS, daughters Lucy of Victoria BC. and Jennifer (Hendrik de Pagter) of Victoria BC, stepdaughter Eleanor Young of Halifax, NS, stepson Julian (Sharon) Young of Lucasville, NS, grandchildren: Nicholas Sagar, James Mosher, Brennan Sagar, Dylan Sagar, Leah Sagar, Sarah Melanson, great grandson Fynn Sagar, step grandchildren Austin Fraser and Maddie Young.
Alan had a remarkably rich life with diverse interests and experiences. The formative influences of his childhood and youth, which continued throughout his life, were scouting, the church and his artistic talent. In 1943, he joined the Royal Navy and was selected for officer training. In late 1945-1946 he was serving on a Landing Ship Tank and while docked in the Inland Sea of Japan, he went to "see Hiroshima" as a "lark". Alan never forgot that horrific devastation. Following his RN service, Alan attended King's College, University of London, to study Theology with a view to ordination. He was a keen athlete and earned his university colours for boxing. In 1952 he returned to the RN and in 1954 trained as a clearance diver in mine disposal. This qualification brought him to Canada in 1955 to be an instructor to the newly formed Fleet Diving Unit of the Royal Canadian Navy, where he finished his naval career in 1970 as Commanding Officer of Fleet Diving Unit (Atlantic). His service made a lasting impression on all who worked with him and served under him. He continues to be highly regarded as an officer and a role model. Alan inaugurated Dippers Digest as a medium of communication and community building for the divers. The paper often featured his witty cartoons and sketches. After more than sixty years, Dippers Digest continues as an online publication to keep former and current divers in touch. For his service in body recovery missions, Alan was awarded Commendations by Maritime Commander and Chief of the Defense Staff. Just prior to his death, Alan received the commendation of the Minister of Veterans' Affairs for service to veterans through the Canadian Naval Divers Association and for keeping the sacrifices of armed forces before the public through his leadership in Scouting and his church ministry.
Following retirement Alan formed Merganser Diving Services. In 1971, he was the first diver to venture to the bottom of treasure shaft 10X on Oak Island prominently featured in The Curse of Oak Island TV series, an exceedingly dangerous mission. During this period of his life, his business ventures included being a scuba instructor with his scuba shop, and harvesting Irish Moss. In addition, he worked as a qualified real estate agent.
Ordained Deacon in 1957 and Priest in 1958, in the Anglican Diocese of Nova Scotia, Alan served the parish of Clementsport in a brief intermission in his naval career before returning to FDU(A) to continue as a diving officer. He assisted in parishes while living in Waverley and Dartmouth and later returned to full time ministry. He served parishes of Musquodoboit Harbour, All Saints in Springhill, Mulgrave and Guysborough, in Labrador, and Stilesville United Church in NB. He served as a Primary Reserve Chaplain C.A.F. in Germany and the Western Army. He supported his wife, Margaret, in her ministry in Shediac, Truro and Bermuda.
Alan's association with scouting continued for many decades from his childhood including on board ship during the war, and in various leadership positions such as District Commissioner while living in Dartmouth, where a field was named "Sagar's Commons" in his honour. He was a member of St Andrew's United Church, (Truro, NS) Scout Committee from 1994 until 2005.
An accomplished artist in a variety of media, Alan held solo art shows and his work has been purchased, given to, and treasured by many. His cartoons have amused naval personnel and church congregations. He enjoyed hunting, fishing, camping, and sailing. He loved dogs and old Cadillac's, and was a ventriloquist, actor, singer, clown minister, children's entertainer, face painter, and traveller. In Terence Bay, he loved volunteering at the local school where the children read to him. He has brought laughter and smiles to many with his wry sense of humour and wit. He was much loved by family and friends.
Since 2006 Alan made his permanent home in Terence Bay on land he purchased in 1968. In 2016 he and Margaret joined the successful campaign advocating for allied veterans to be eligible for admission to Camp Hill Hospital. There he spent several periods of respite care before admission in September, 2018. The compassionate attention he received has been phenomenal and his family expresses their deep gratitude to the team on Six West. They also appreciate the respectful assistance of the Halifax staff of Veterans Affairs Canada over several years and are most grateful to all whose care enabled Alan to remain in his home as long as he did as his health declined with Alzheimer's disease and Parkinson's symptoms: Northwood Homecare, Northwood Adult Day Bayer's Centre, the Alzheimer's Society and Art Gallery of Nova Scotia's Artful Afternoon, Home Instead, Classic Physiotherapy in Hatchet Lake, John Speagle, Heather Slaunwhite and Dr. Joyce Coles.
Alan's brain was donated for medical research and cremation has taken place. Visitation will be held on Friday, January 4th, 2019 at St Paul's Anglican Church, Sandy Cove Road, Terence Bay from 3:00 p.m. to 6:00 p.m. His long life will be celebrated at a service on Saturday, January 5th , 2019 at 2:00 p.m. at St Matthew's United Church, Barrington Street, Halifax, where the Right Reverend Sue Moxley will be celebrant for the Anglican Funeral Liturgy. A reception will follow. His ashes will be committed to the sea at a later date. Memorial donations may be made to a charity of your choice. Family flowers only


Share Your Memory of
Alan
Proudly Serving the Halifax Community