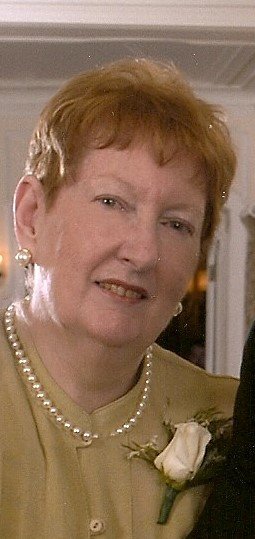 Obituary of Mary Ellen North
*** DUE TO INCLEMENT WEATHER EXPECTED ON WEDNESDAY, FEBRUARY 13, THE SERVICE FOR MARY NORTH HAS BEEN POSTPONED. THE SERVICE WILL NOW BE HELD ON FRIDAY, FEBRUARY 15 AT 10 AM. ***
77, Halifax, passed away after a battle with pancreatic cancer at the VG Site, QEII on January 29, 2019. She was the wife of the late Capt. William John "Bill" North and daughter of the late William and Florence (Coughlin) Mercer.
She will be sadly missed by sons, Robert (Lisa), Manchester, N.H.; Andrew (Jacqueline), Victoria, Australia; Christopher (Megan), Ottawa; grandchildren, Aiden, Lachlan, Ava, Madeline, Imogen; brothers, Mike and Greg; many cousins, nieces, and nephews.
Mary began her professional career at the Toronto Dominion Bank in Montreal. After meeting Bill, marrying, sailing the globe, and starting a family, Mary and Bill moved from Montreal to Halifax in 1973. Once all the boys were all school-aged, Mary began her second career at Birks Jewelers, where she worked for more than 20 years.
A Funeral Mass will be held at St. Agnes Church, Halifax, on Wednesday, February 13, at 10 a.m., followed by a reception in the church auditorium. Donations in Mary's memory may be made to QEII Foundation, Palliative Care Unit - https://qe2foundation.ca/memorial-donation.


Proudly Serving the Halifax Community