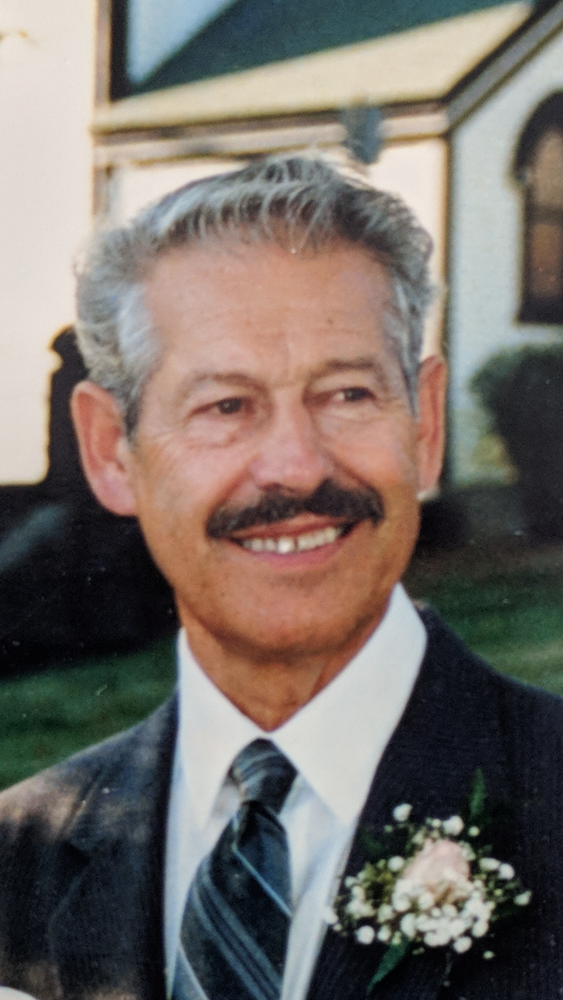 Obituary of Douglas Alphonse d'Eon
Age 91, Halifax, passed away February 8,2019 at the Halifax Infirmary. Born in Pubnico, he was a son of the late Jean and Marie Alice "Edesse" (Jacquard) d'Eon.
Dad spent his working life in the navy, having served in Korea during the Korean conflict. Doug enjoyed his life in the Navy and has the distinction of having circumnavigated the globe in 1954-1955. While he enjoyed this life, he was always happy for a shore assignment that allowed him to at stay home with his Family Throughout his life he gave selflessly to his church, family and others. He ushered for his church, he did electrical work, painting and even going so far as to install stained-glass windows. Doug had an ability to figure out how to complete any do it yourself task. His family recalls that he could and would build anything. Doug was aware that written directions existed but found no use for them. It is true that it is good to like people and Doug did, but it says so much more that people liked you and people liked Doug. Doug counted many children of his deceased friends as friends, second generation friends I guess you would say. Doug could be seen most mornings having a walk, coffee and chat with many of his friends tucked-up table in the corner of the mall. Doug was a lovely kind man who will be missed by more than just his family.
"rest easy sailor, we have the watch" "au repos marin, nous avons le quart"
Douglas is survived by his loving wife, Marie (Ross); children, Deborah (Michael) Whynot; Ronald (Lorraine); Carolyn (Glenn) Hirschfeld; Richard (Debbie); Mary d'Eon (Christopher): grandchildren, Renee Gaudet-Curry (Paul); Christopher Hirschfeld (Alanna), Michael d'Eon and Andrew d'Eon (Alexandra); great-grandchildren, Blake Curry, Max Curry and Aubrey Hirschfeld; brother, Richard and numerous nieces and nephews. He was predeceased by several siblings and one granddaughter Megan Marie.
Arrangements are under the care of J. Albert Walker Funeral Home (2005) Ltd. A Funeral services will be held at St. Peter's Catholic Church, Ketch Harbour, N.S. Thursday, February 14th at 10:00 am. Reception to follow at St. Paul's Catholic Church Hall, Herring Cove., NS. Interment to take place in Mount Calvary Cemetery at a later date. Donations may be made in his name to IWK Children's Hospital.


Proudly Serving the Halifax Community