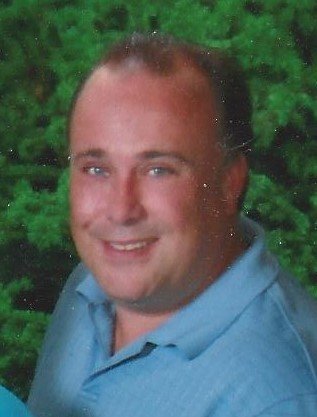 Obituary of Eric Edward Caines
55, Williamswood, NS, passed away on Saturday, May 2, 2020, following a courageous battle over the last number of months at Hospice Halifax, Halifax, NS. Born om April 5, 1965, in Montreal, Quebec, he is a son of Cecil and Doreen (Welsman) Caines.
Eric was a graduate of J. L Illsley High School, who in 1991, Eric found his niche and began working for Cemanco Properties Ltd. That year, he renovated and completed the new home of the Royal Bank of Canada, Herring Cove Branch, where he then became the building manager. In 1992, Eric's father, Cecil, joined him and together they grew and expanded the business, managing several condominium projects and other family owned commercial buildings. At present, Eric was the President of Cemanco Properties Management. Throughout the years, Eric was dedicated and fully committed to his community. He will be remembered for serving on the Spryfield Business Commission, volunteering and serving on the board of directors at the Lions Rink, which was his second home, and helping to proudly complete and support Long Lake Provincial Park, along with a variety of other community projects, too numerous to mention.
Beyond his family, career and community involvement, hockey was Eric's passion in every aspect of the game, proudly cheering on the Montreal Canadiens and the Mooseheads. Having played in his youth for Chebucto Minor Hockey, he loved hockey his entire life. This is why Eric made yet another difference, by coaching for Chebucto Minor Hockey for over 25 years. His journey as a coach began when his two step-sons, Kyle and Brad wanted to play hockey. As the boys grew up, Eric remained committed to Chebucto Minor Hockey as a coach, coaching and mentoring youth of all ages and levels, having taken many teams to Provincials and Championships. He wanted to be a positive influence and help others achieve their goals. His success was evident when former players of his returned to assist him with coaching years later. For his love of the game and the youth, he will forever be remembered for always saying "This is why we do it". His legacy has been permanently etched in the spirit of hockey, especially with Chebucto Minor Hockey and for his dedication and involvement with the Kyle Henneberry Memorial Hockey Tournament, of which he was so honoured to be part.
Eric is survived by his loving wife, Christine A. (Henneberry), his devoted and heartbroken parents, Cecil and Doreen Caines, his mother-in-law, Linda Keating, whom he adored, his son, Brad Henneberry (Hannah), younger brother, Brian, and little sister, Suzanne (Jeff), both whom he protected, and aunts and uncles, including his Godmother, Donna, and Uncle John, with whom he was very close. He is also survived by special nieces, Justine and Anna, and special nephew, William, as well as numerous cousins, especially Todd and Sean, as well as his right-hand man, Peter Mowat. Eric was predeceased by his son, Kyle Henneberry.
As per Eric's wishes, cremation will take place under the care of J. Albert Walker Funeral Home, Spryfield, NS. A celebration of Eric's life will be held in the near future. For those wishing to make donations in memory of Eric, please support Chebucto Minor Hockey or Hospice Halifax. Words of condolence may be sent to the family by visiting www.walkerfh.com The family wishes to thank all who cared for Eric over the last number of months, including Palliative Care and Hospice Halifax.


Proudly Serving the Halifax Community