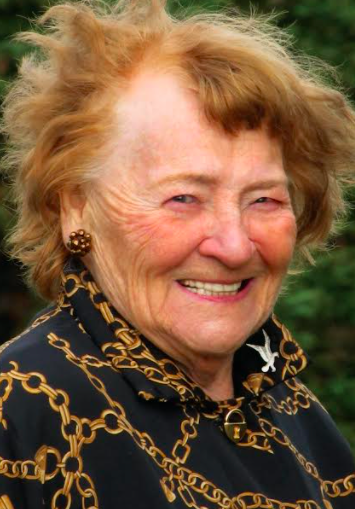 Obituary of Rev. Jeanne Marguerite (Nickerson) Henneberry
Reverend Jeanne Marguerite (Nickerson) Henneberry
March 20th 1927 – January 16th 2022.
At just before age 95, Jeanne passed peacefully surrounded by family, at the QEII Hospital in Halifax, NS. She loved the Lord all her life and has now gone to be with him. She lived much of her life in Sambro Nova Scotia with her beloved husband Herbert Henneberry and raised four (4) children: Alberta (David) Flemming; Carole (Leslie) Hiltz; Martha (Jerry) Cole; and Peter Henneberry.
She was born to William and Nima Nickerson in East Pennant, NS. By order of age, her siblings included: Jerry, Jeanne, Connie, Wayne, and Larry.
She is survived by Alberta & David, Leslie Hiltz, Martha & Jerry, and Peter. She is also survived by brothers Wayne (Mona) Nickerson; Larry (Shirley) Nickerson. Additionally, by grandchildren: Jonathan and Heather Flemming; Shawn and Renee Hiltz; Nima and Aaron Cole; great-grandchildren: Max and Finley Hiltz; and many nieces and nephews.
She was preceded by her husband Herbert (1999); second daughter Carole (2018); her parents William & Nima Nickerson; her brother Jerry; and sister Connie, sisters in-law Catherine; Ruth; Phyllis; Alice; Mary; and brothers in-law George; and Billy.
At a young age Jeanne completed Teachers Training College in Truro, NS and she taught primary to grade 12 in the Nova Scotia public school system for over 35 years. She also taught adult education to help people obtain their GED. Education was important to her, and she always encouraged others to expand their knowledge, and challenged herself by reading, completing crossword puzzles, and filling countless journals. Her home was always littered with books.
After retirement, she studied theology and became an ordained Minister and actively served in several churches and nursing homes across the province. She oversaw many funerals and weddings, including renewing a couples' vows at the Eiffel Tower in Paris, France. She initiated several bible study groups, including being president of 'Women's Aglow' to provide women with a voice in their church and in their community.
Her adventurous personality took her to many countries, including Australia, New Zealand, Fiji, Hawaii, Russia, all over Europe, and North America.
She really was a character, had a unique sense of style, and was always willing to give to the community. She loved making costumes and taking an active role performing in local Sambro Church fund-raiser dinner theatres. She always kept her nails painted and enjoyed fashionable outfits – not shy to stand out in a crowd! She was very musical as well, enjoying singing and instrument playing. She loved knitting, sewing, and painting, and taught classes on these subjects. She donated hundreds of hand-knit hats, dolls, and blankets to the IWK Hospital, and she donated slippers, mittens, hats, and over 400 quilts for the homeless.
Additionally, she enjoyed volunteering at the Nova Scotia Food Bank for many years. At wartime (WWII), she volunteered at the Navy canteen in Halifax and painted seasonal greetings on the windows at the IWK Hospital.
Jeanne was an avid gardener. She kept her home filled with plants and filled her outdoor gardens with hedges, shrubs, perennial and annual flowers, herbs, and vegetables, and especially enjoyed birdwatching at the various plant-beds and feeders she maintained on the property. After her husbands' passing, she bought herself a lawn tractor and kept a multi-acre lawn by herself until recent years.
This woman had a full and exciting life with many friends who adored her. At this time there will be no funeral (due to the Covid-19 pandemic). However, the family intends to hold a celebration of life at a future date. Sincere THANK YOU to all the professional and empathetic healthcare workers, Doctors, and Nurses who provided untiring and loving care to her on the 7-4 level in the QEII Hospital.
Donations may be made under "Jeanne Henneberry" to the Saint James United Church in Sambro, Nova Scotia. Messages and memorials may be directed to Jeanne's family using the tribute section on the left.


Share Your Memory of
Rev. Jeanne
Proudly Serving the Halifax Community