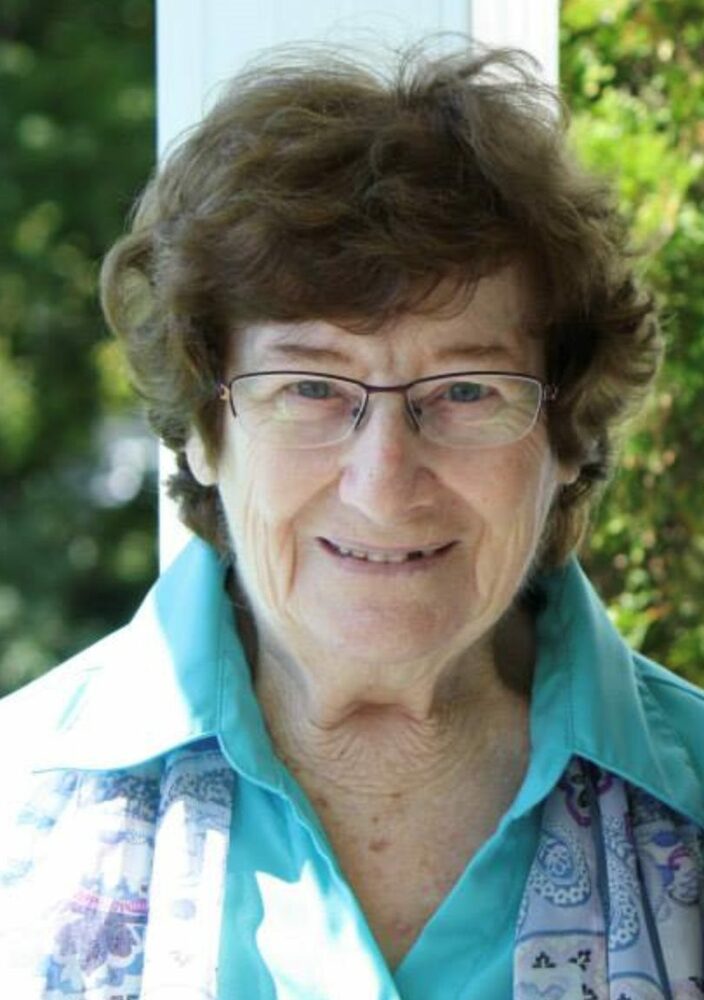 Obituary of Marie Betty McPherson
It is with the heaviest of hearts that the family of Marie Betty (Keating) McPherson announce her passing, Saturday May 14th, at home in the arms of her granddaughters and surrounded by her entire family.
Born June 1st, 1932, she was the daughter of the late Seretha (Marryatt) Keating and Joseph Keating.
Affectionately known throughout the community as "Nan", she was a grandmother to all who knew her and could often be seen for many years carting a pile of children around in her little car. She loved to drive, and had no greater joy than driving her children, grandchildren, and the rest of the community around wherever they needed to go.
Marie would often tell stories of her younger years and how much she enjoyed playing "ball" [as she referred to baseball], dancing, bowling, and spending time with her cherished friends Ruthie and Hazel. She left school to pursue a job at Sears, one that she loved and excelled at. She went on to assist her husband, Roy, with bookkeeping and construction in the business they owned together. She enjoyed being a lunch monitor at the school where her grandchildren attended and took great pride in delivering the paper throughout the community with her children and grandchildren for many years.
Marie had a sweet tooth and could often be found munching on some chocolate while shuffling her deck of cards. She loved a good game of 7- card rummy. "Just one more game" she would say after playing for hours and hours on end. She loved Daniel O'Donnell, and his music could often be heard coming from the windows of her house on a beautiful summers day. Marie was an avid knitter, and enjoyed making everything from sweaters, socks, mittens, hats, and doll and barbie clothes. Her favourite place was the Dingle, where we would drive multiple times a day while she reminisced and told stories of her time she spent there with Blanche in her younger days.
Marie treasured nothing more in this world than her beautiful family, who will miss her so dearly. She is survived by her daughters Karen (Vic) Stevens, Marilyn (Allan) Lundrigan, Jane (Dale) Cormier, and Suzanne (Gerry) Doucet. Her loving grandchildren, Aimee (John), Christa (Mark), Vanessa (Nick), Craig, Kara (Stewart) and Erika (Lewis), along with her great-grandchildren, Hailee (Michael), Mitchell, Justin, Royce, Brooklyn, Blake and Lee. And one soon to be great-great grandchild whom she was so excited to meet. Sisters Shirley Dwyer, June Morris, brother Claude "Buddy" Keating, many nieces and nephews. She was predeceased by her husband Roy McPherson, brothers Lloyd, Albert, Harry, Collins, and Joey; Sisters Theresa, Blanche, Edith and Dorothy "Dot".
The family would like to extend their deepest thanks to Marie's care-worker, Connie, and all of Marie's dedicated healthcare providers. The greatest thank you of all to Debbie Cormier White, who provided Marie with so much joy and comfort in her final months up until the very end.
Arrangements and cremation are under the care of J. Albert Walker Funeral Home (2005) Ltd. 149 Herring Cove Road, Halifax. A funeral service will be held on Saturday, May 21st, 2022, at 10:00am and reception to follow, at St. Michaels Catholic Church, 6 St Michaels Ave, Halifax, N.S. Donations may be made in lieu of flowers to the Alzheimer's Society Nova Scotia.
Our dearest Mother and Grandmother, we will miss you for the rest of our lives. There is a hole in our hearts that will never be filled.
"If love could have saved you, you would have lived forever"


Proudly Serving the Halifax Community