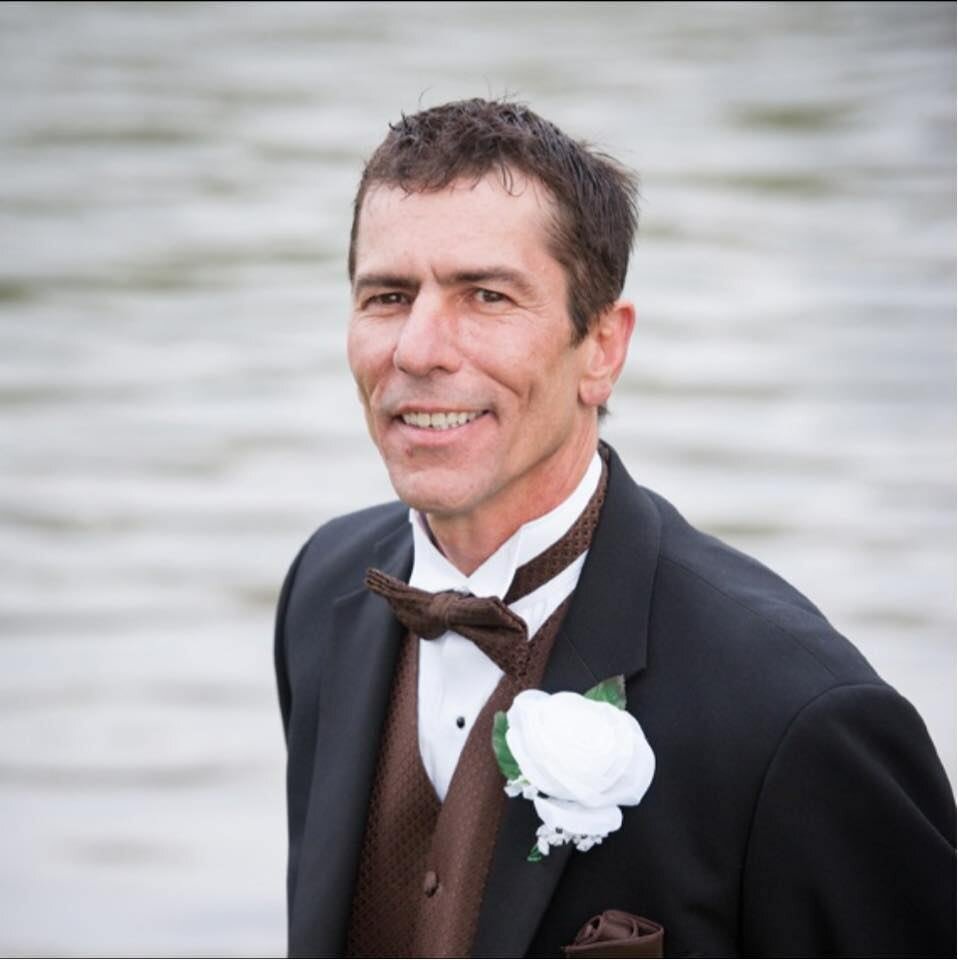 Share Your Memory of
John


Obituary of John Finck
Finck, John Ernest – 56 of Spryfield
To view via livestream, please visit:
https://event.forgetmenotceremonies.com/ceremony?c=69356547-1493-4bc9-a86f-8b475cfd6faf
Please register at least 1 hour in advance to join. You can do this by copying the link above and pasting into your web browser.
For assistance, please call 1.877.895.2739 or email info@fmnceremonies.com
This link is live for 3 months in the event you are not able to attend on the date and time it is livestreamed.
It is with deep sorrow and much love that we mourn the passing of John on May 9, 2023, at the VG Hospital in Halifax, as a result of a brief battle with leukaemia. John will be lovingly remembered by his spouse, Lori Myatt, his children, Malerie Richard and Austin Harvey, and stepson, Blake Harvey, as well as Lori's children, Dante, Jordan, and Miley. He is also survived by his only grandson, Dontae Richard, siblings, Sharon, Jim (Darlene), Joey (Barb), Peggy (Les), Sandy (Joey) and Paula, an uncle, Ernie Gibb, and numerous nieces, nephews, cousins, and extended family. Surviving also are his Godchildren, Chad Beck and Ryann Hendsbee, and Mama, Pam Myatt. John will be sadly missed and forever remembered by many, many, many friends …. It's a long list, his Yellow Cab family, CSAP family, including Addy, Finn, Cleo, Gavin, Sheppard, Evelyn, Henri, Kayla, Jade and Aya. He will especially be missed by his family fur baby, Lacey.
John was predeceased by his mother, Shirley (1991) and his father, Harold (1997) and several relatives, friends, and beloved pets.
John was born on November 2, 1966 in Toronto, Ontario. Spryfield became his home in October of 1976. He attended the Spryfield family of schools which included: G.K. Butler, B.C. Silver Junior High and J.L. Ilsley High. Many lifelong friends were made as were let us just say a "few". Girlfriends…. John was not only "cute" but quite charming as well. He absolutely loved the game of Hockey. It all began with the Chebucto Atlantics, where he played Goalie for several years at the Spryfield Lions Rink. We all know John was an avid Toronto Maple Leafs fan and he was certainly proud of his tattoo.
His work history included McDonald's, The Met, Marks Work Warehouse, (where he lived in Bridgewater for both the Met and Marks), Construction, Basin Stationery, Petsters (in the Penhorn mall of which he owned and operated). This led to John and the animals making several guest appearances on Breakfast Television.
John's final occupation was a Cab Driver of which he worked for both Armdale Taxi and Yellow Cab for several years - Roof light # 885. He received the contract to transport the CSAP kids to and from school. He truly enjoyed ensuring that they all arrived safely in either direction. This was John's favorite role.
The most precious gifts John ever received were:
May 14, 1985 – the birth of his beautiful Daughter Malerie
March 26, 2003 – the birth of his handsome Son Austin
March 20, 2009 – the birth of his precious Grandson Dontae
May 2015 – fell in love with Lori and began their journey together
John loved you all so much and was extremely proud of your many achievements and the wonderful people you have become and are becoming!
All your siblings are heartbroken to lose their Baby Brother and will miss you so much, especially your sisters, as one of the things we loved to do was to dance to "We are Family" with you.
"We will always be FAMILY!"
John loved Lori, his family, friends, his pets, co-workers, his CSAP kids, and of course Hockey. John was so kind to everyone he met. John was truly one of the "best" and we all have many precious memories to cherish.
John, although you were taken from us far too soon, you will be in
our Hearts ALWAYS and FOREVER!
Arrangements are entrusted to J. Albert Walker Funeral Home, 149 Herring Cove Rd., where visitation will be held on Tuesday, May 16 from 4-7pm. A funeral service in memory of John will be held on Wednesday, May 17, 2023 at 11:00 am.
Please note: No Flowers or scents/fragrances
due to medical issue with Family.
A private family burial will be held at a future date and Memorial donations may be made to:
Chebucto Minor Hockey Bursary (In memory of John Finck)
Payments can be made by cheque: Chebucto Minor Hockey
E-transfer: treasurer@chebuctominorhockey.com
The family wishes to send special thanks to the staff at the VG Hospital for their care and compassion, especially the nurses from 8A Hematology.
Proudly Serving the Halifax Community