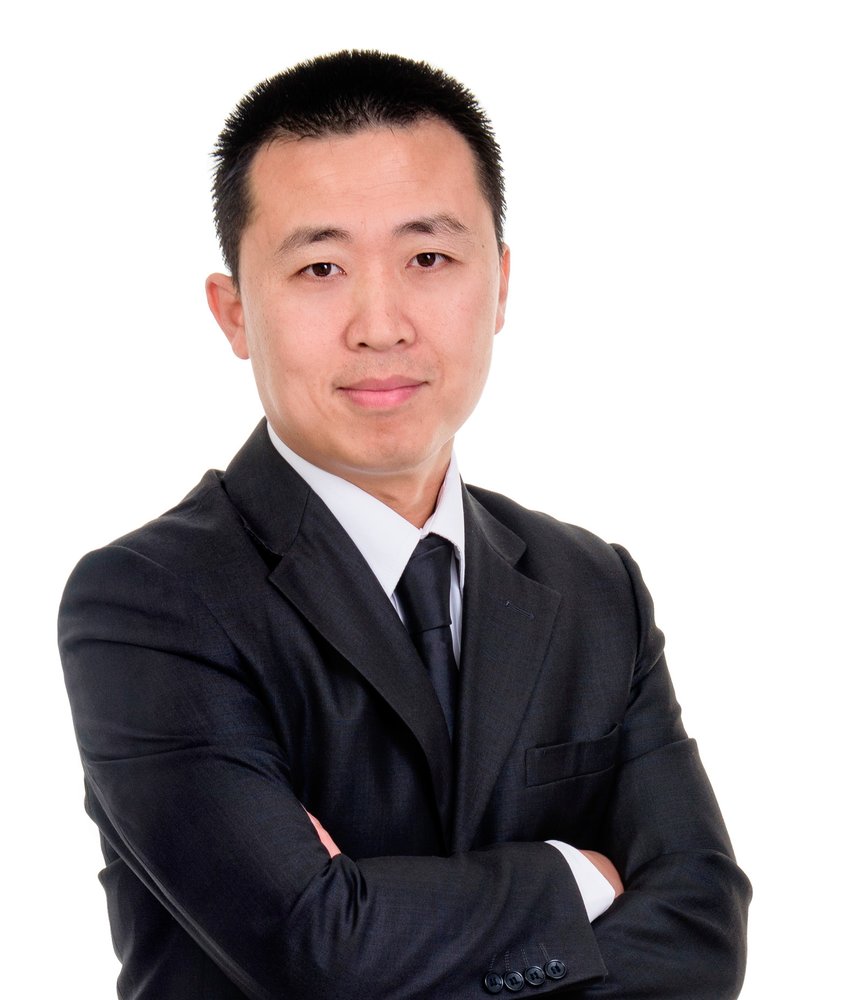 Obituary of Hong Tang
Age 42, Halifax, passed away peacefully on December 28th, 2017 at home. Born in Hunan Province, China on December 16th, 1975, he was a son of Xin Hua Tang and Yi Ming Yang of China. Hong is survived by his wife of 14 years, Yue Liu, daughter, Mandy (8); sons, Lucas (6) and Derek (4), all of Halifax, his parents, and his brother Wei Tang (wife Chun Chan Jiang and daughter Wen Qian Tang), Zhengzhou, China.
Hong graduated from Shanghai Jiaotong University with a Bachelor of Polymer Material and Science in 1998. He then worked in China for BASF and for HK Barrington Chemicals. He and Yue moved to Halifax and were married in 2003. Hong graduated from Dalhousie University with a Master of Science degree in Chemistry in 2008. After his graduation he worked for Bebbington Industries in Dartmouth, then became a real estate agent, working with Royal LePage Atlantic at the time of his death. At Royal LePage Atlantic Hong was a Diamond Award Winner, putting him in the top 3% of the marketplace. He was very active in the Chinese Society of Nova Scotia, including as Chair and Board Member. Hong was also very involved in the Halifax Chinese Christian Church. Most of all, Hong loved God, his family and friends, and they loved him. The family extends sincere thanks to all who helped Hong during the two years since his diagnosis with cancer.
Arrangements are under the care of J. Albert Walker Funeral Home (2005) Ltd., 149 Herring Cove Rd, where there will be an open-casket visitation from 4 - 8 p.m., Thursday January 4th. Remembrance & Celebration of Life will be at 10:00 am Saturday January 6th, at the Halifax Chinese Christian Church, 958 Barrington Street, Pastor Allan Mao officiating. Reception to follow. Additional visitations will be at the Church from 2:00 to 5:00 pm Saturday January 6th. Condolences can be sent to tanghong.liuyue@gmail.com and left at www.walkerfh.com.
讣 闻
本省华人协会会员,唐宏先生因病不幸于2017年12月28日下午4时逝世, 享年42岁。
唐宏1998年从上海交通大学高分子材料毕业后,在百利通和BASF任职。2003年来到哈法结婚定居。2008年在Dalhousie化学系取得硕士学位后,在Bebbington Industries从事研发工作,2011年转行从事地产经纪在
Royal LePage工作。他于2004年在哈法夏城华人基督教会受洗,积极参与事奉,勤作主工,乐于助人,将上帝的爱传播给广大华人同胞。
唐宏先生自侨居加拿大以来,一直热心于华人社区公益事业,于2011年担任华人协会主席并于次年任协会顾问,从2013年至2015年任协会董事会成员,为华人社团的发展和加中文化交流做出了不可磨灭的贡献。
他的正直,善良,幽默,热心和勤奋,在华人社区有口皆碑,他曾经帮助过许多新移民安居乐业,排忧解难,始终尽心尽力地为公众服务。
我们为痛失这位英才而深深惋惜。
唐宏先生的遗体告别仪式定于2018年1月4日(星期四)下午4:00--8:00在 J. Albert Walker Funeral Home, 149 Herring Cove Road 举行。唐宏先生的追思暨生命庆典定于2018年1月6日(星期六)上午10:00在哈法夏城华人基督教会(958 Barrington St)举行。1月6号下午2:00--5:00是唐宏先生生平回顾时间。
Visitation
4:00 pm - 8:00 pm
Thursday, January 4, 2018
J. Albert Walker Funeral Home (2005) Ltd.
149 Herring Cove Road
Halifax, Nova Scotia, Canada
902-477-5601
Visitation
Funeral Service
10:00 am
Saturday, January 6, 2018
Halifax Chinese Christian Church
958 Barrington Street
Halifax, Nova Scotia, Canada
Funeral Service
Visitation
2:00 pm - 5:00 pm
Saturday, January 6, 2018
Halifax Chinese Christain Church
958 Barrington Street
Halifax, Nova Scotia, Canada
Visitation


Share Your Memory of
Hong
Proudly Serving the Halifax Community